Bi-Weekly Update – 9/15/2019
Sep 15 - GameSyns
Hey everyone and welcome to another Bi-Weekly update! As many of you have seen, much of the team was at PAX last week and we have some cool things to recap from that time. During the week, we showed off two new maps, Factory and Goliath. We have some clips from that stream to share with you below. Bean and I will be discussing what we mean when we say the prototype build. So grab a comfortable seat and get your reading glasses (and headphones), because we got some sweet stuff to dive into.
Twitter? I Hardly Know Her Part II: Electric Ban-aroo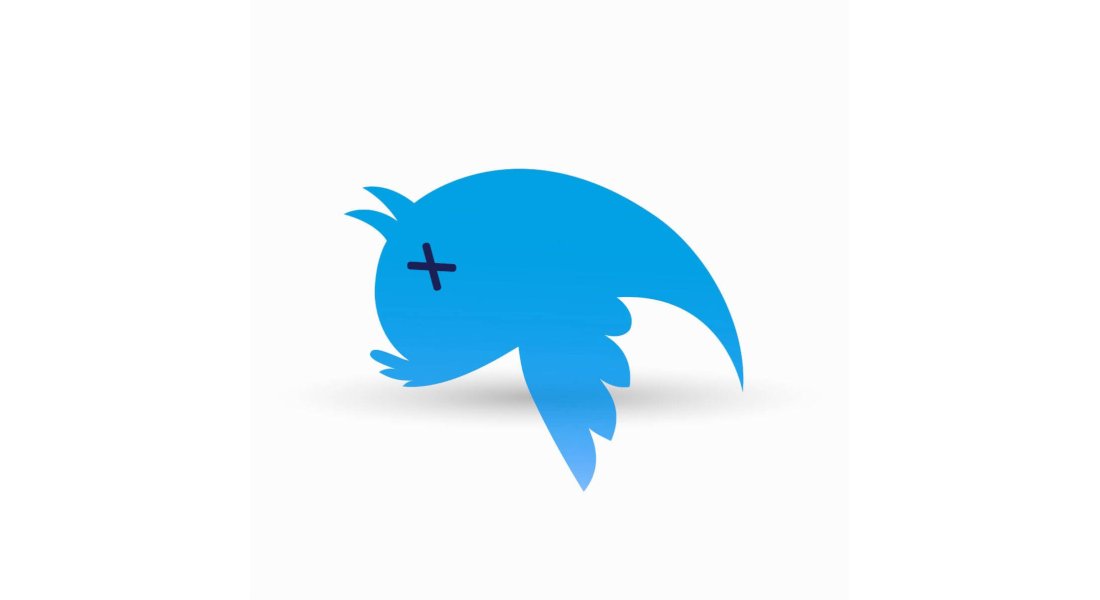 It happened again.
If you haven't noticed, our Twitter account, @Installation01, has been "temporarily restricted". At least this time you can still view it after clicking a button. We are waiting to hear back from Twitter support, but we don't know how long it will take to return to normal. So in the meantime, you can follow @Soon_Studios for the latest and greatest tweets uploaded directly from Bean's inner thoughts.
The Glass is Half Full
During the week, Bean and I had discussed on many trips to and from Safeway what we wanted to talk about first when we got back. We both agreed that explaining the reasons behind the prototype build and what rapid prototyping actually means was our number one priority. So I sat down and chatted with him for a bit regarding it.
Thanks for joining us Bean; Last week much of the team at PAX (and some still at home) were working on finalizing the build for the first Annual Official Friday Night Soon Studios BBQ Extravaganza and the stream on Sunday. What makes this build different from a regular Installation 01 build?
So, that build we showed off is a prototype for Installation 01. Internally its nickname is "Installation 0.5". It is more focused on the gameplay aspects of the game, not so much focused on the final level of graphical fidelity or performance. It is much smaller and more simple than the main project. Having a separate environment from the main build lets us test specific systems on their own, like weapon balance, before making changes in the actual game.
For some people who are not familiar with game development, can you explain why rapid prototyping in the main build is risky and why we chose to go down the route of having a second branch for development?
Doing rapid prototyping in our main branch is not something that is always available to us. The game is always being iterated upon and improved, but this means that at times we will be without a functioning game if something critical is being re-written. However, with this prototype it allows us to play the game whenever we like because we're not focused on making it the most perfect thing in the world.
It seemed that a lot of things were broken in the prototype build, should we be concerned with this affecting the main build of the game?
Everything you see in this build is in no way shape or form the final version and look of the game. Again to reiterate this is just for gameplay purposes and is nowhere near as complex as the final game. We're not concerned about the graphics that aren't related to gameplay in this build. Consider this a pre-pre-alpha. Gamma?
So the main branch of development is further ahead in development than the prototype build? Why did you choose to show a further behind/more buggy development build?
Our main branch of development is going through heavy, heavy future-proofing. Right now we are mainly working on editor tools to make development easier for artists and designers, since development has been done by mostly programmers for the most part. It is performant, clean, and abstract. It also uses our own in-house networking system. This networking system is not quite ready to be shown to the world, so we wanted to make sure we had something a bit more solid to showcase.
The game looks ready for us to play. Will you be releasing the prototype build to the public?
The prototype build will never be released to the public. You'll see footage of it but it is still our internal prototype that we use to test the balance of our game and functions. A public Installation 01 release has to be more polished.
Thanks, Bean for stopping by and providing a better insight into the prototype build!
Glowing Reviews
We had some well-known people in the Halo community stop by and provide some feedback on their experience with the prototype build. Here's what they said: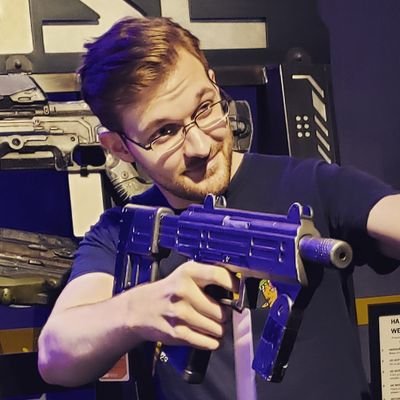 KevinKoolx
"From my experience I thought the build played very well! I was only able to play 2 1v1 matches so I didn't [have] a whole lot of play time. Though the performance of the game was great. Minimal to no frame drops, feel of the game was great. It felt like a true Halo game on PC! Also the visuals look great especially on the Battle Creek remake. The cold visuals of snow and ice with the vibrant oranges and base colors really pop. The weapons felt true to their console counterparts with some slight changes to help out sandbox balance. Most notably with the magnum. Besides the lack of enemy character models the game felt and played like a true Halo game"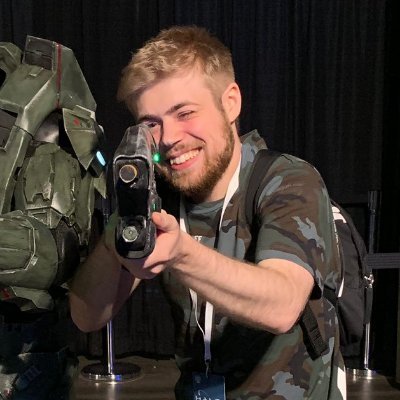 HiddenXperia
"I was honestly quite blown away by how good this new build felt. The last time I played i01 was early 2017 when the only map was a barely textured Relic, and to say it's come on leaps and bounds since then is the understatement of the century. The gameplay felt really 'Halo' and landing shots was incredibly satisfying, the 1v1 I won against UberNick had me wanting to play more and more. Big props to the team and can't wait for release, whenever that is… SoonTM..."
Unikraken
"I had the chance to play Installation 01 at the BBQ the team held during PAX West. While there is certainly still more work to do, the game feels great. Halo has always been about the experience to me and sitting there watching people who've never played I01 before compete in 1v1s I immediately felt that it was a Halo game. The excitement in the crowd around the two players was electric and you could easily follow the match as any other Halo game before it. I was genuinely impressed and talking to the team there while the matches continued impressed me even more. They're amazing people who truly love Halo and they're putting their very best into this game...this Halo game."
Stream Highlights
Missed our stream? We got you covered. Here are a few of the highlights from the stream from PAX! There is a lot of great info that you may have missed, so it's definitely worth watching the whole stream. (We are aware of the audio desync, and are... equally as annoyed as you are.)
Factory Map Reveal
For the first time, Bean and GameSyns walk you around Factory, a map that pays homage to the fan-favorite map from Halo 3, Foundry. Updated and wearing its birthday hat, this map stays true to its heritage, while looking as beautiful as ever.
Bitter Creek Demo ft. BitterBones
BitterBones, one of our fantastic former map designers, takes you in-game to look in-depth at the Bitter Creek map. Also paying respects to Battle Creek from Halo 2, but with a twist. This map is a bit colder this time around, leaving home without a warm tea is not advised.
Goliath Map Reveal ft. BitterBones and Blaze (and what working for 343 Industries is like + more!)
Blaze and Bones, both map designers, who turned to the dark side (we're kidding of course!) take us around Goliath, an original map for Installation 01. This map is designed by Blaze and the environment artist was Bones himself. They take you in-depth behind the design of the map, spawn flow, and other amazing intricacies of multiplayer map design. They also touch on what it's like to work for 343 industries, how to get in the industry, and more!
Rapid Fire Q&A with the i01 Team (mostly Bean)
The i01 Team answers your questions from Instagram! We talk about all the things you asked us, from our diets to our favorite Halo! If you asked a question, it might have been answered here!
Bean and GameSyns 1v1 ft. AI
Bean challenges GameSyns to a 1v1 on Judgement, an in-development map, to demonstrate gameplay. A thrilling 1v1 that was suddenly crashed by AI, for the lolz of course. Also, did GameSyns screen-peak? Let us know what you think!
Missed the stream? That's a silly thing, be sure to follow your preferred streaming platform: Twitch, YouTube, and Mixer.
Full Stream Replay
Check out our Mixtape?
Jafet Meza, the composer of the Installation 01 soundtrack has listed another great song for you to listen to "on-the-go" via Spotify. Neo Mombasa 3000 is now available to stream to all platforms that support Spotify! Click here or click the play button below to listen now.
Picking Sides
Are you going to be on the side of the Halo fanbase who wants to do something for the community, or are you going to be on the side of the fanbase who actually does? Either is totally okay, we're just teasing! But if you do want to work with an amazing team that has some amazing benefits (by our definition, not industry standard), then apply within.
Blame Bean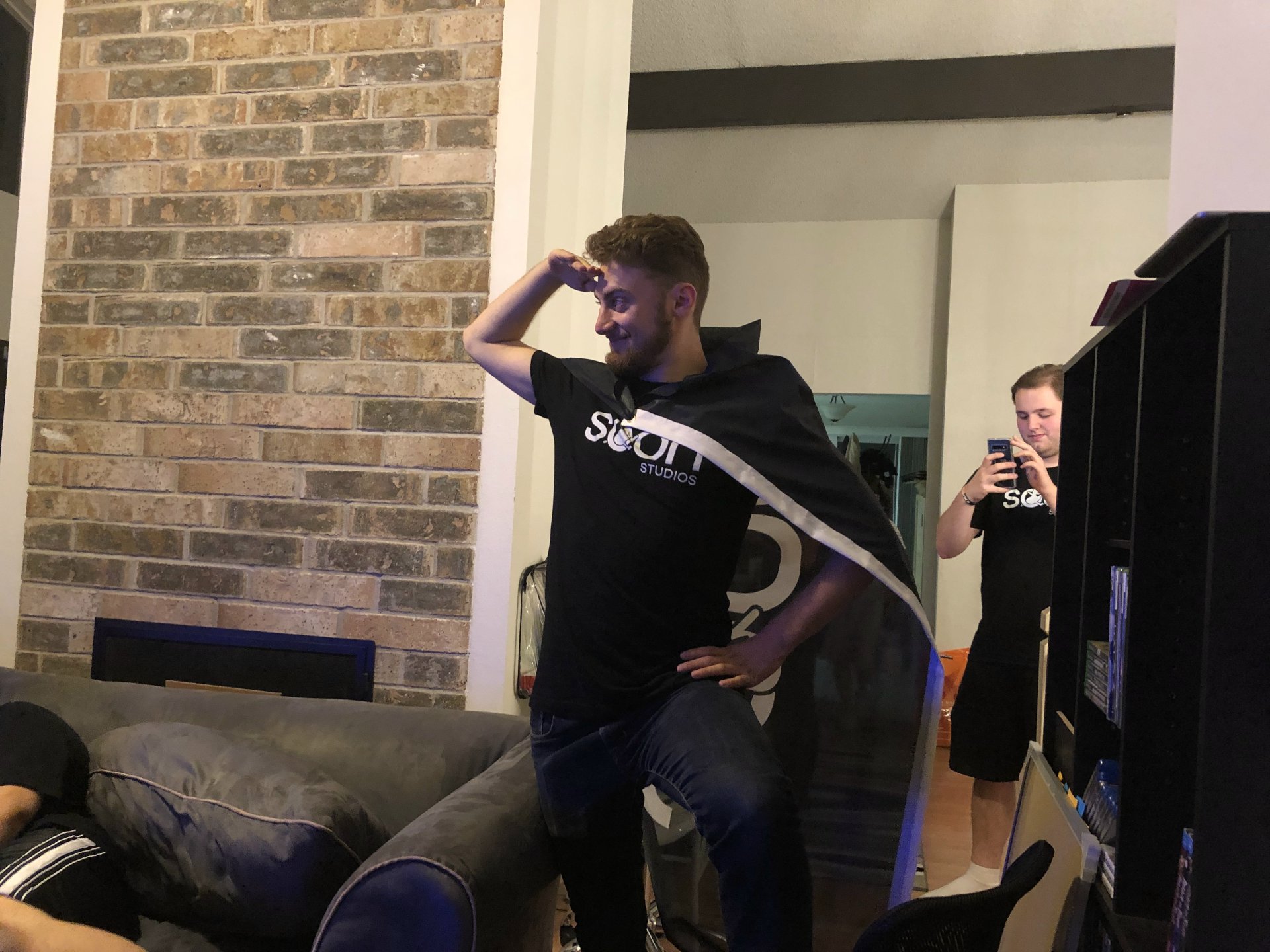 It seems that Bean thinks that just because you wear a cape, you become a superhero! That isn't necessarily the case! It's okay though, we try to encourage him to do good in the world. However, when he attempted to stop a bank robbery in Seattle, the robbers did not seem intimidated by Bean's mean stature, rough and tough facial expression, or Soon Studios cape. This Bean, however, became well-roasted shortly there-after.
That's all for this update! I appreciate you all for tuning in and joining us on this long journey through time. I'm looking forward to seeing what either Sev or I have for you soon™. In the meantime, be sure to watch the full stream replay (it's worth it, we swear)! It looks like this is the time our paths split for now, but I do look forward to seeing you shortly.
GameSyns
P.S. Did I say thank you? Thank you.