Weekly Update – 7/28/2017
Jul 27 - TheFeelTrain
This week at Installation 01 the website is beginning to evolve.
Before we begin, I'd just like to mention we're always on the lookout for shiny new developers to join our team. Right now, we're in the mood for some concept artists. Head on over to the Join Us page and send us an application. You don't have anything to lose.
Now back to your regularly scheduled program.
Breaking In
jloughlen
With any game development endeavor, you need models. Not of the super variety, just the regular ones for us lower budget studios. jloughlen is here to alleviate some of our environment model woes via the power of whichever 3D modelling program he uses. I didn't bother to ask. Oops. However, I did make sure to ask if he had anything exciting to add to his introduction.
jloughlen: "I'm an amateur, like a REAL amateur, I've got a years experience and a shallow portfolio, but I hope to use my time with the team as a way to improve on my skills and develop myself as an artist."
So the answer is no. He did not have anything exciting to add to his introduction. A real shame. Here's a seemingly unrelated picture of some rectangles jloughlen worked on in the past.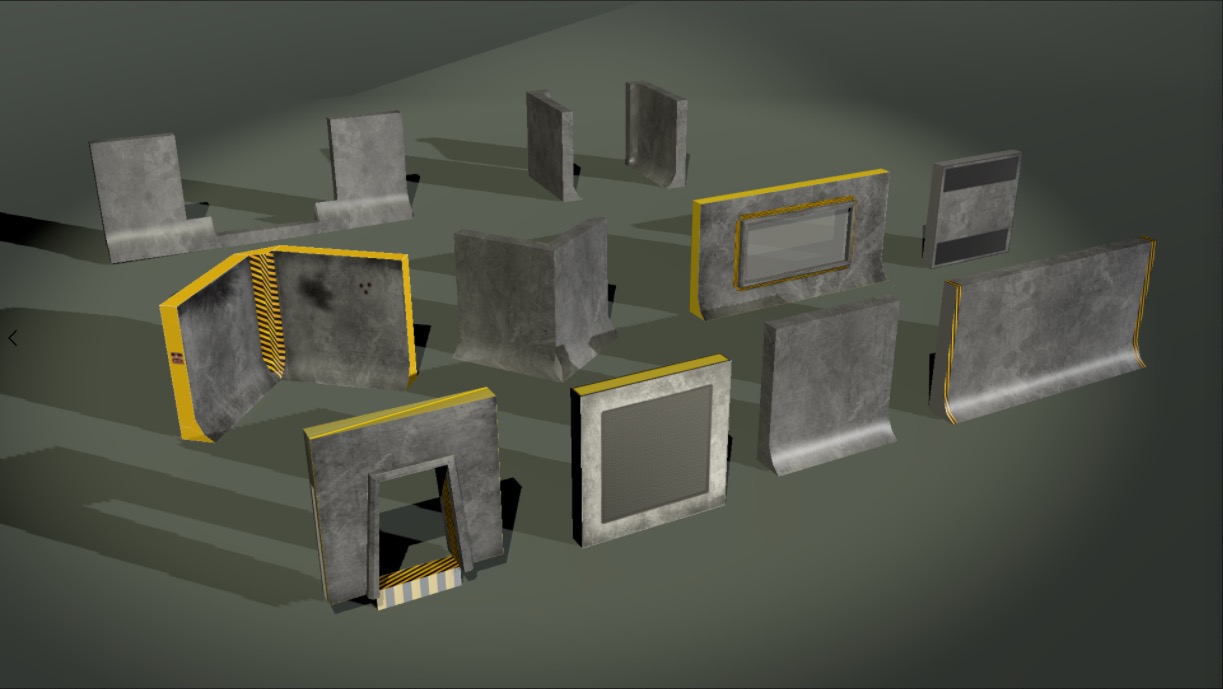 HarryScrabble
The amount of vehicles the Halo series has to offer has put us in a real Harry situation. There's but one man who can save us. HarryScrabble: vehicle extraordinaire. He'll be modelling some the vehicles you'll get to slide your body into. I even have a video of his previous work instead of just an image. Fancy.
HarryScrabble: "Just say I'm a vehicle artist from the UK thats just graduated and I've been playing Halo games for as long as I can remember and my favourite one is Reach."
Turns out he's also a man of impeccable taste. Welcome aboard, Harry.
ReignOfDave
If there's something strange in your networking? Who you gonna call? Someone who actually knows how to write net code! (And the Ghost0fDawn-busters). Dave reigns over the world of networking solutions and will be helping us to ensure the game is buttery smooth. We don't want any of that so-called "lag" hanging around here. When asked to give an introduction, Dave responded the only way he knew how. Classic Dave.
Dave: "I'm not at home right now so won't be home for a while. If I remember I will message ya."
Web Sights
Things are beginning to change on the web front. No, this isn't spartan customization, don't get too excited. We are still looking into a better way than the Unity web viewer to switch to. Something more lightweight that can load quickly as Bungie's character viewer for Destiny does. And I know what you're thinking, but imitation is the sincerest form of flattery. Anyways, here's the actual changes.
We're killing off the Gravatar.
It's actually already gone. I removed it a few days ago. Nobody complained, and rightfully so. It's had nothing but problems and is a pain to work with on our end. I've seen multiple people complaining about the pictures not updating, even after an entire 24 hours. It's easier to just take it out back and put it down. All accounts are now just going to use your Google picture, so make sure it's an extra spicy one. I know this might be slightly annoying to the 5 people who actually used Gravatar, but this is ultimately a good thing and you're going to love it because I told you to.
Removing Gravatar also makes the next introduction much, much easier. The ability to search the site is (almost!) here. Right now, there isn't actually too much use for such a function. But it can help you find both articles and other Installation 01 members. Once friend requests have been properly tested, this feature will make a lot more sense. I swear. Eventually you will also be able to search for questions in an FAQ, clans, and files in the File Share. But as always, that's coming soon™. For now, just try it out and I'll be over here praying it doesn't break.
We're slowly rolling out search over the next week or so. One day you might just see it popup in the top right corner. Don't be alarmed. This is the first of many glorious male website enhancements.
Aviixe's Birthday
You may remember Aviixe's smooth and savory voice from the Q&A we did not too long ago. He was the concept artist with the less than ideal microphone. You've also seen his concept art all over the website, I've used different pieces as banners for weekly updates and there's a good selection of them available to use as your profile's background. Like this one. This one is my favorite, not sure why.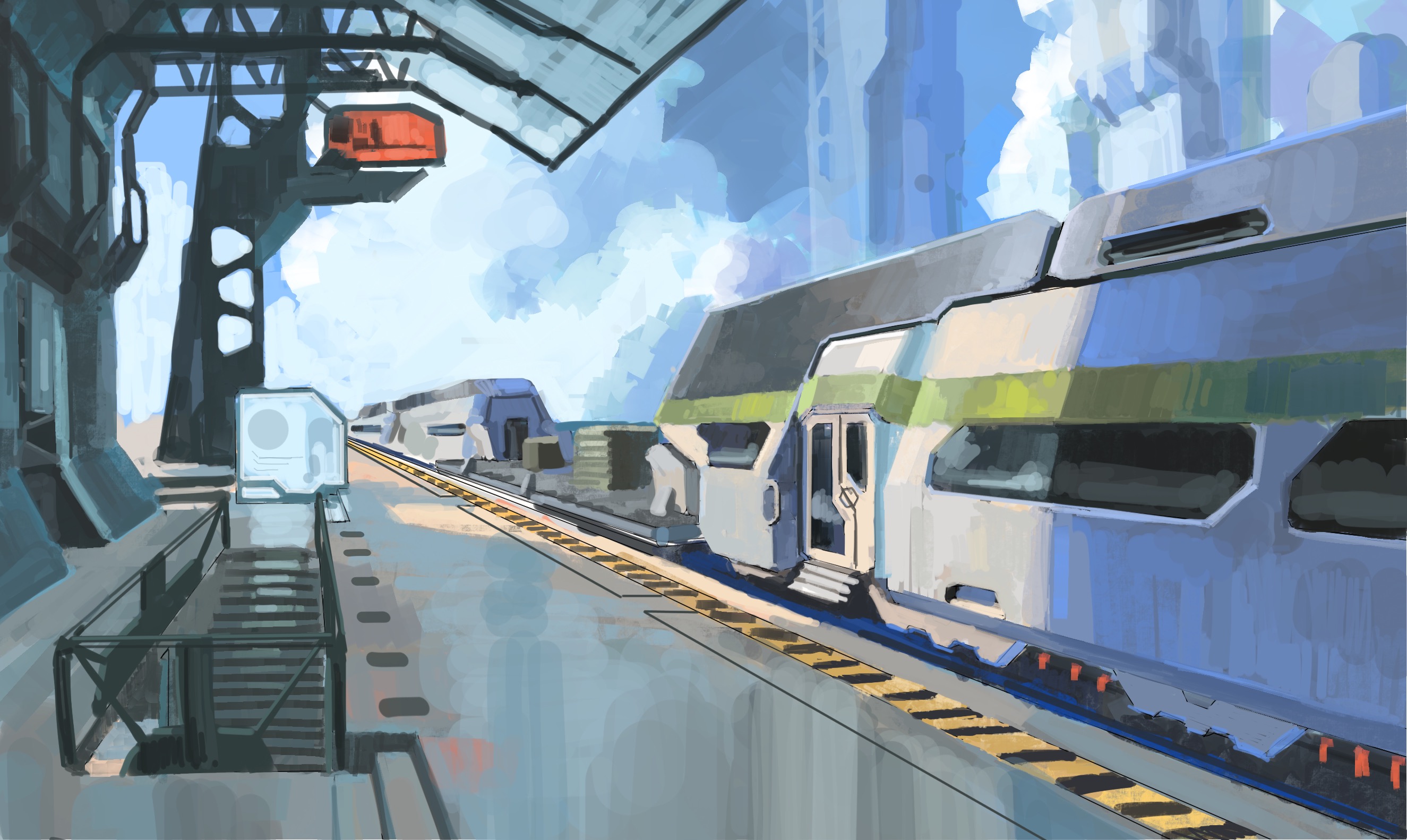 This legendary man just had a birthday on July 26, so let's wish him a happy belated one now. He takes our ideas and transforms them into beautiful works of art. You're going to love how these pieces translate into the final game. Until then, catch Aviixe hanging around our Discord server. Give him birthday wishes. Tell him you like his art. Or, if you're a cool AAA gaming company, what's a better gift than a full time job? He's really good. I would vouch for him, but his art already tells the whole story on its own.
Happy birthday, Aviixe!
Never Forget Where You Came From
If it were not for this man, we wouldn't be making a fan-game for one of the most legendary game franchises of all time. It'd just be a sad, hollow game franchise without its iconic music. The world needs great music, and Marty O'Donnell is here to give it to you.
I think the entire new album is worth a good listen. It feels familar, like the fantastic music we've come to expect from Marty's years of working on Halo. And yet, it sounds new and makes me really excited for what Marty and his (relatively) new company Highwire Games are working on.
This video is straight from Marty's own YouTube channel, so give him that sweet subscription if his music is something you're interested in. You can also buy the whole Echoes of the First Dreamer album here, or listen to it on the likes of Spotify and Google Play Music. If you haven't kept up with their game Golem at all, I'll leave Marty and Highwire's Twitters right here on this very weekly update.
I wonder if Marty follows Installation 01 or reads these weekly updates. I hope he does. Hi, Marty!
Blame Bean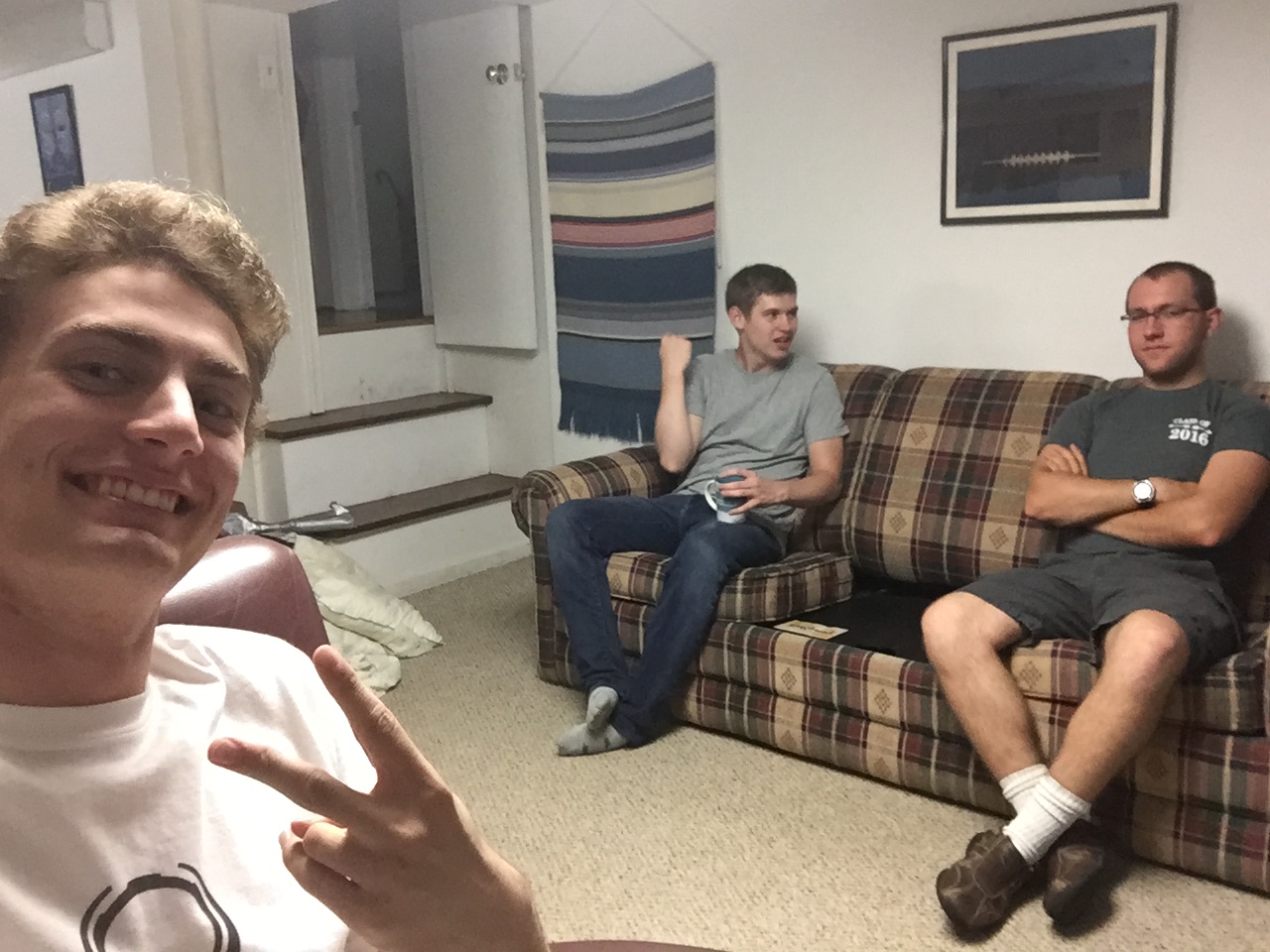 The founding fathers of Installation 01 are together under one roof. What plans could they be discussing? Surely it's nothing related to creating a giant metal moon space station that shoots green lasers capable of destroying planets. Those plans aren't even in the main computer. I guess we can only speculate on what kind of shenanigans they're up to.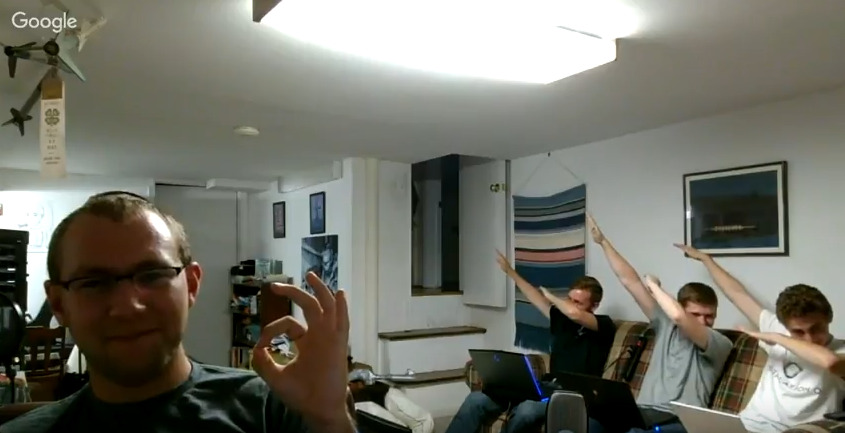 This is the end of yet another weekly update brought to you by our sponsor. Us. It's just us, there aren't any sponsors. I just wanted to see what it sounded like. Enjoy your salad.
TheFeelTrain