Weekly Update – 7/14/2017
Jul 14 - TheFeelTrain
This week at Installation 01 everyone was too busy celebrating Beangie Day.
The festivities caused a week-long hangover in which no actual work got done. That's just how seriously we take Beangie Day here. There was an interview with our concept artist NeoN which you can find here if you're into concept art. But other than that, it's been quite a quiet week.
Well, there's also the whole "recruiting an army" thing, that's still going on. But this intro isn't the place for discussing battle plans. Let's get into the actual update now, shall we?
Breaking In
We have yet another week of four brand new developers coming in hot. At this point people just wander into the giant hole in the side of the office, and as long as they sit down at a computer and look like they're doing work we let them stay. Sometimes the relaxed approach is the best approach. Especially when you can't actually afford to patch up the gaping hole that's been there for weeks from the last time someone broke in.
LegendaryGamer
LegendaryGamer actually joined a week ago, but to compensate for Australian time we put him in this week's update instead. He's a modeller, and right now he's working on a little-known weapon called the Needler. I know, I'd never heard of it either. Might be some Australian thing. He's more well known for his armors, though. Like this one from his ArtStation.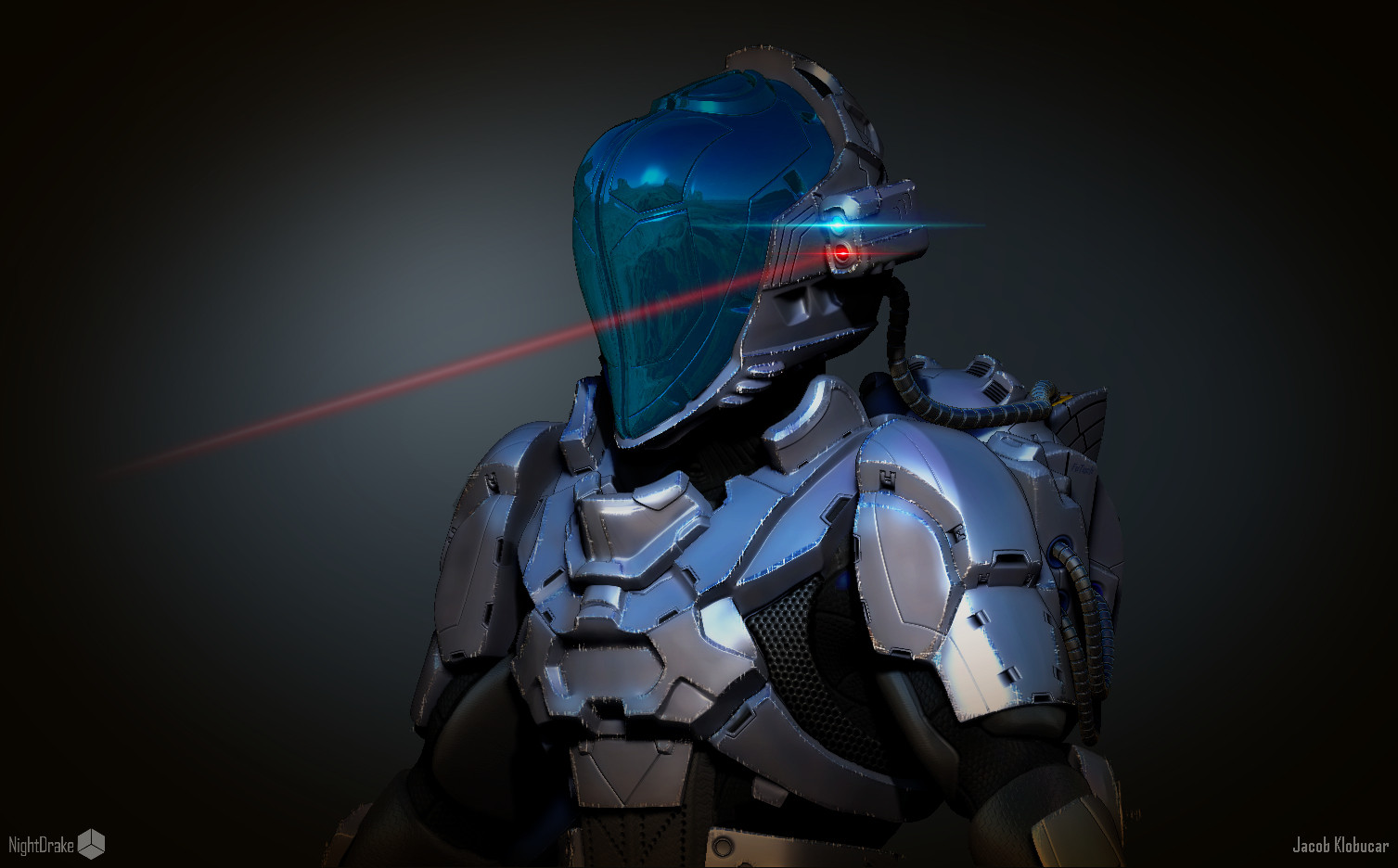 Here's what LegendaryGamer has to say about himself.
LegendaryGamer: "I call myself NightDrake. I would like to think of myself as a character artist since I like doing character assets and stuff. I've spent 5 years learning the craft of 3D Modelling and further used a variety of applications to create art assets. My modelling programs are Zbrush, Blender. Only texturing program I have is GIMP. Interested in expanding my library of applications I can use to achieve the best result as well as expanding the knowledge I have with these programs."
SunBro
SunBro, as all good boys and girls should, praises the sun. Just like LegendaryNightDrake3DGamer, SunBro is a 3D modeller. He makes guns. Really great guns, in fact.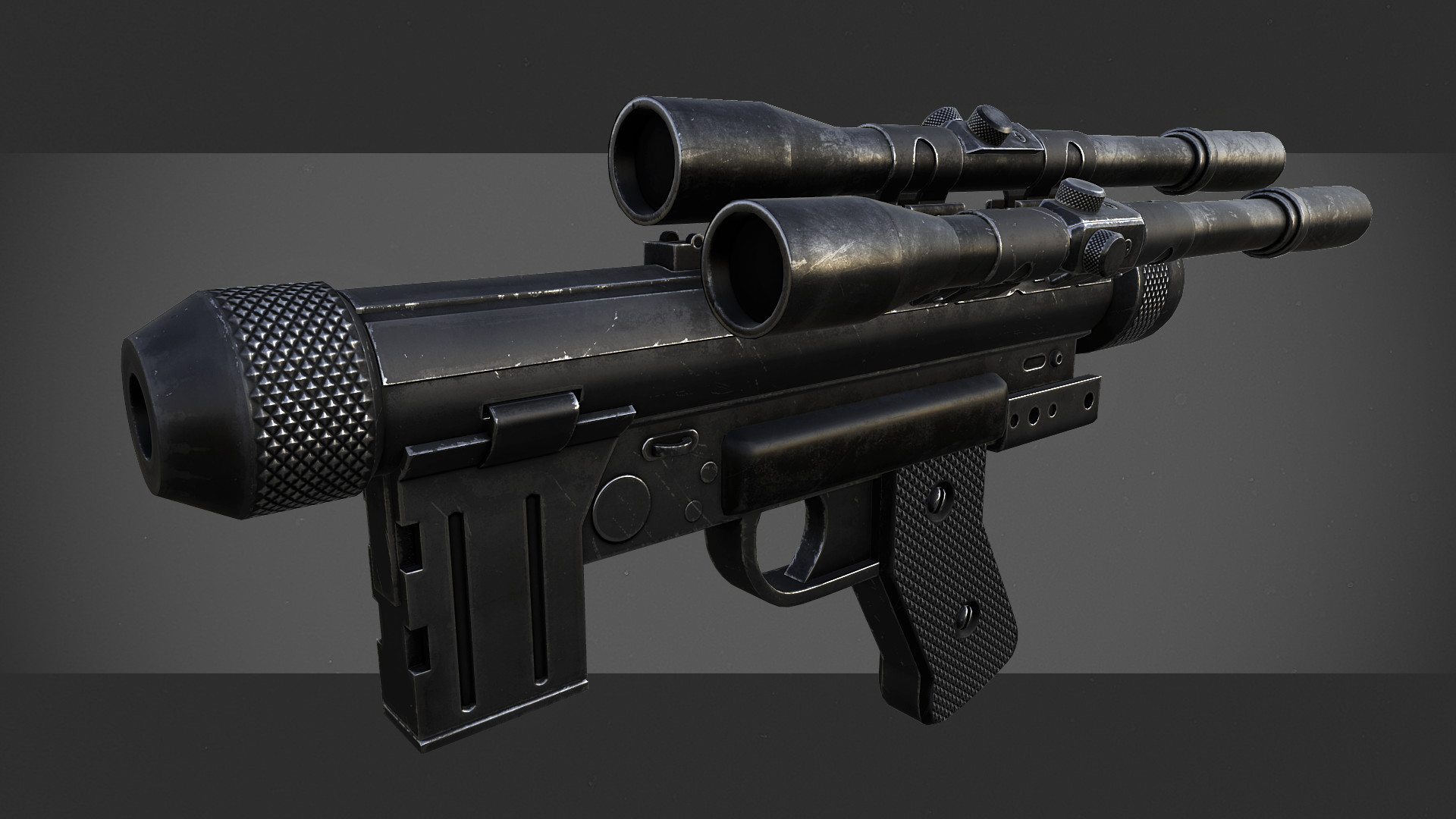 There's more guns on his ArtStation. And you'll see whatever guns he ends up making once Installation 01 is out there in the wild. I think I'm allowed to tell you that he's working on a new and improved version of the DMR. But don't tell Bean I told you.
Invieri
What's this? More 3D modellers? Invieri is one more 3D modeller in the list of our 3D modellers. I'm not quite sure what he's working on right now, but I'm sure it's something cool. When asked to give some kind of intro and link his portfolio, he simply replied with:
Invieri: "..."
He didn't actually say anything. Oh well, we can still welcome him to the team!
GingerKendall
More models? I'm starting to see a trend here. It's full speed ahead on all things 3D art. GingerKendall is yet another one of those modeller guys, but he has a different reason behind what he does. Since he doesn't have one, he lures people in with his modeling skills before taking their soul and embedding it in the very models he creates. We don't hold this against him, though. What's a ginger to do?

I asked GingerKendall to give us some words of wisdom. Here's what he came up with.
GingerKendall: "I am a junior in college pursing a computer science degree (I also play for my college's hockey team) currently working as a 3D artist on the team. Hopefully, I wil contribute in making environments coming to life in a quick and beautiful manner."
Video Roundup
This week we have something very special for you. A brand new version of the Cinematic Trailer with completely remastered music by Jafet Meza. I doubt that your ears will ever hear something so beautiful ever again. Words just cannot describe the amount of love and care that have gone into each and every second of original music. Shut up and watch.
Jafet is the greatest composer of our time. This is truly a masterpiece.
Blame Bean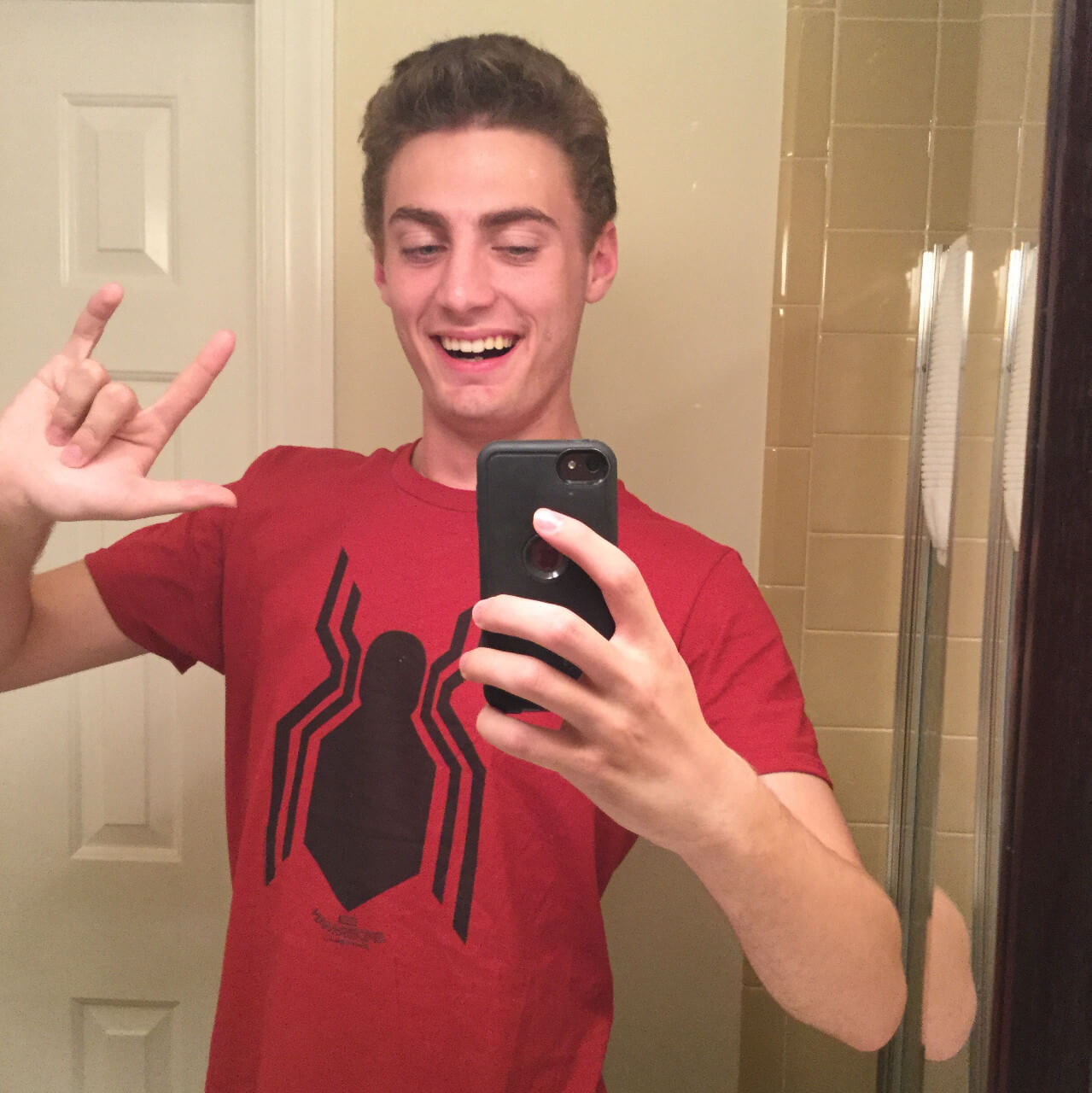 Bean has gone rogue again, mumbling something about friendly neighborhoods and building a web. As a web developer this should excite me, but I'm pretty sure he's just letting that new Spiderman movie go to his head. Let's just hope he remembers he's the head of a Halo project.
That Spiderman fan game might come sooner than you think.
Another update on the shorter side, but what do you want from me? I'm on vacation, man. I'm going to go watch Baby Driver a fourth time and you should too. That'll hold you over until the alpha rolls around, which is still soon™. Seriously, go watch it. Stop reading this.
TheFeelTrain