Bi-Weekly Update – 5/26/2019
May 26 - GameSyns
It's been quite a while since we last spoke. As Train said two weeks ago, I've definitely been AWOL for quite a while. He mentioned that I had the flu, and when the article was written, that was not the case. Unfortunately, it seems he is a fortune teller because as of writing this for you guys, I am sick. Thanks, Train. Moving on, I am happy to be back and excited to share some exciting content for you this week.
Not-So-Weekly Updates
As we move closer to a playable game for you guys, we want to make these updates more jam-packed for you. With that said, we will be moving to Bi-Weekly updates on Sundays (we'll try to stick this schedule as best as possible). Now back to your regularly scheduled bi-weekly update.
Painter's Palette
We have some awesome new concept art being produced lately. Aviixe and Ikki Day (one of our newest team members) have some sweet new concept pieces to share. Check them out below.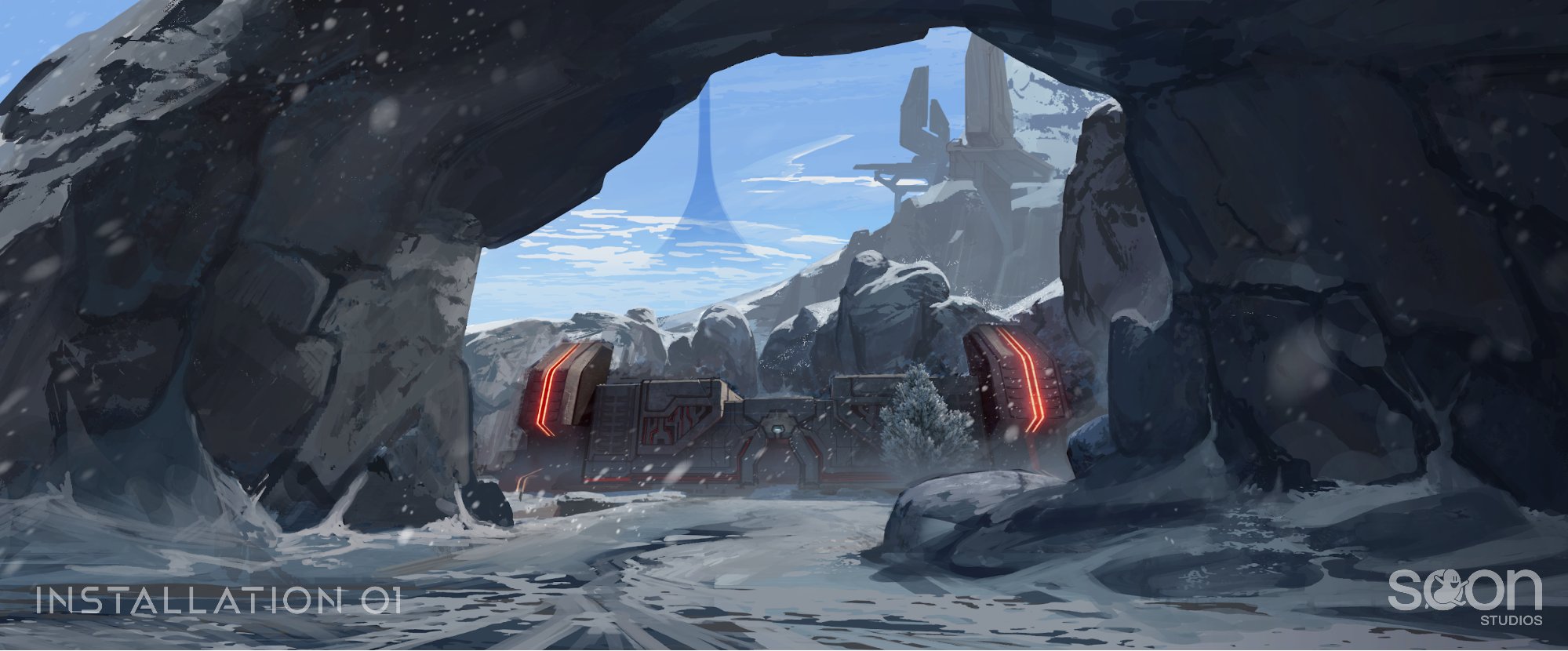 In this image above done by Ikki Day, he shows us an early look into our newest map, Frostbite (or Bitter Creek). His display of talent has me excited for what else he might draw up for the game. If you missed the last article, we go into details on this new map addition. You can find it here.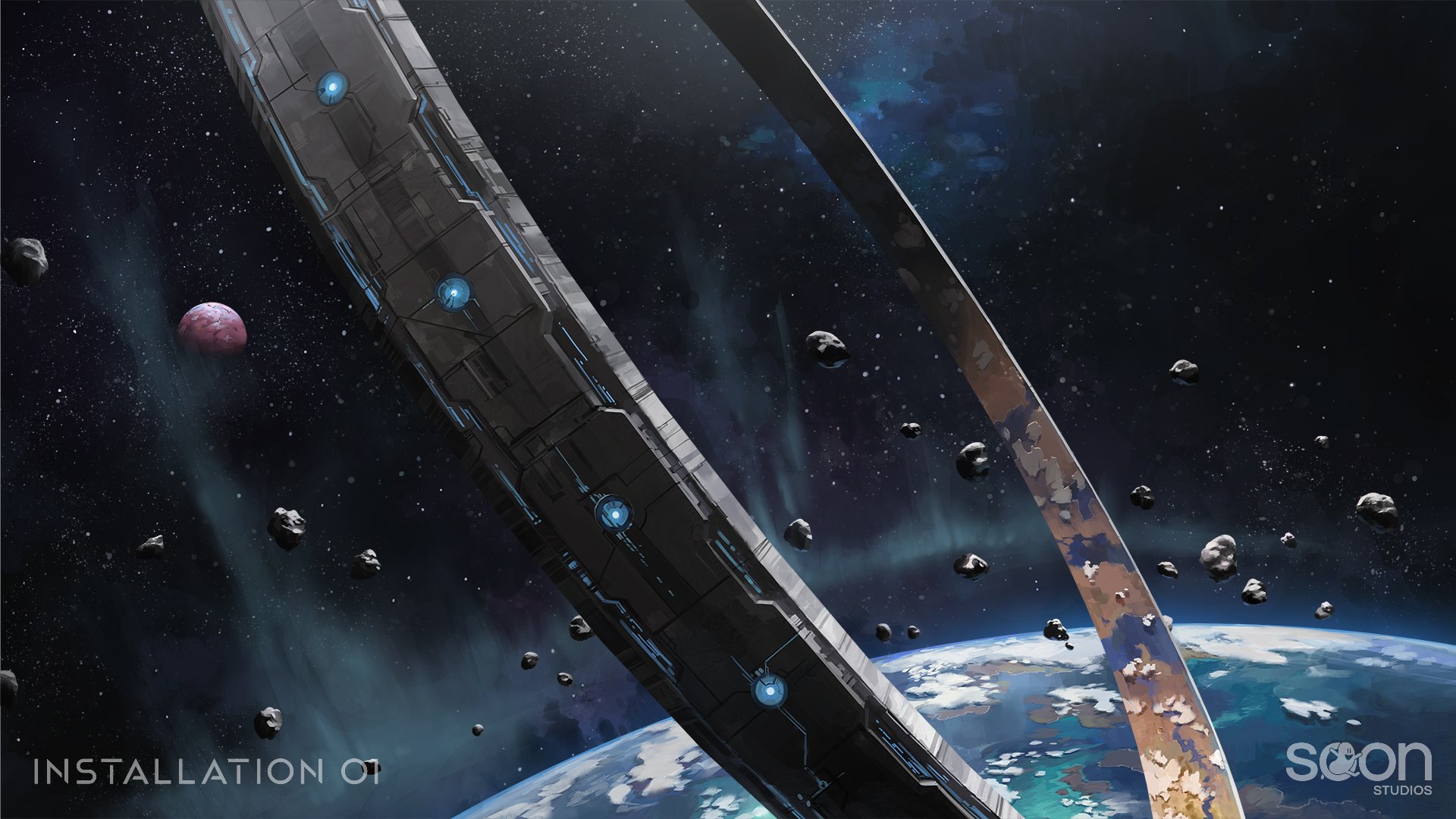 Aviixe, not to be outdone, has also been busy on the canvas, producing these images for us. The ones above and below are especially critical for the game, but that's a story for another day. The attention to detail showing off Installation 01 (the ring, not the game) is masterful.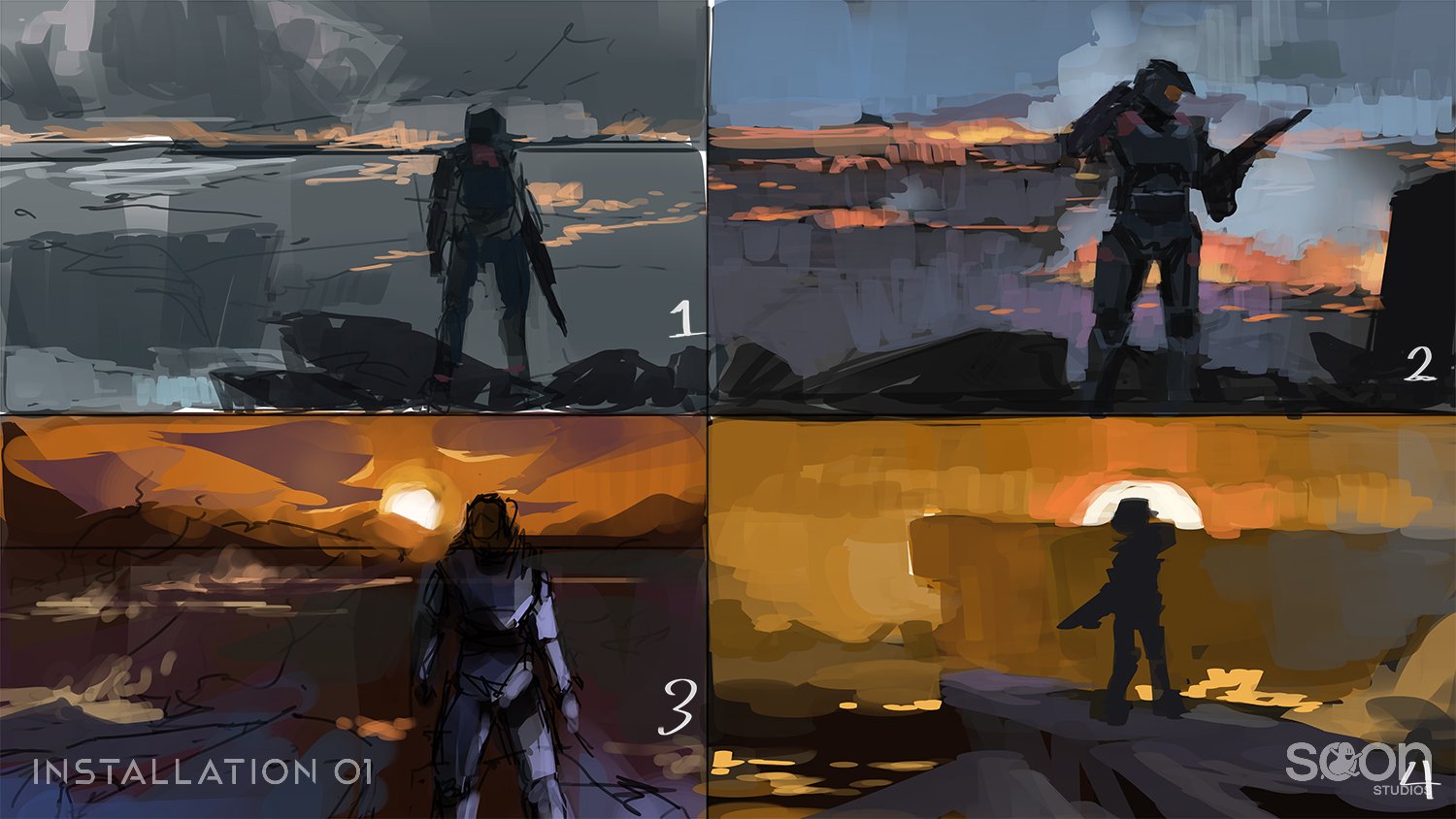 These are some rough drafts of another piece of art which will be discussed in depth at another date. Stay tuned.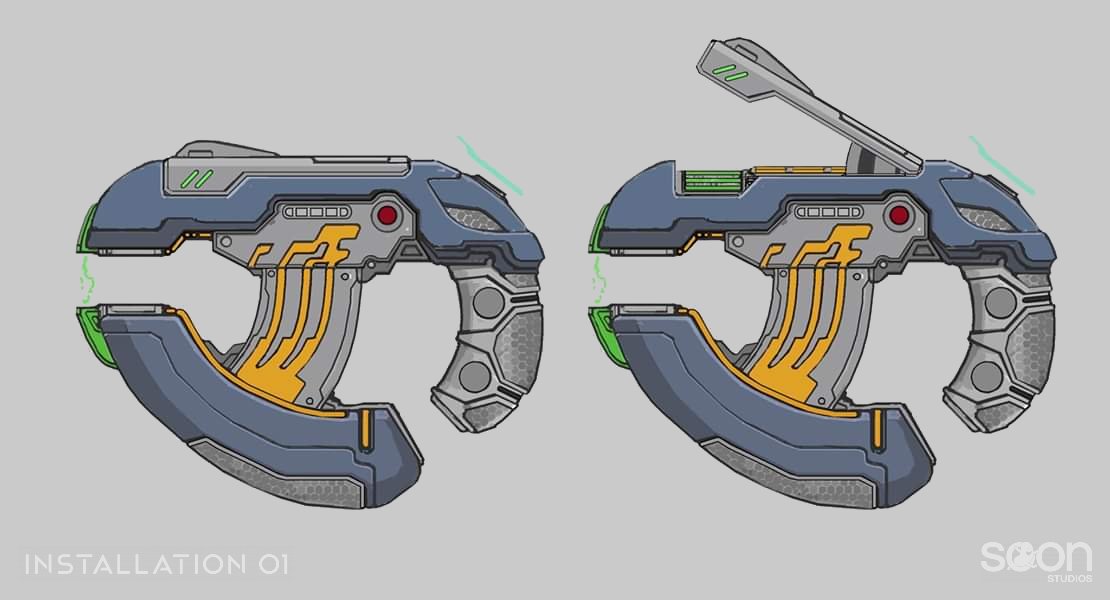 And lastly, Ikki Day wanted to have some fun making concept art for the plasma pistol. I love the artistic touch on this piece. Of course, most of these are high resolution, so feel free to put this up as a desktop background. If you do, tag us on our social media.
Welcome to the Team, Soldier
Ah, yes, fresh blood. We have plenty of new team members to talk about today, how exciting!
Jeremy Quinn
Jeremy is one of our newest programmers. He is skilled in the Unity engine and will help us button up Installation 01 to get it ready for you guys soon™
Ikki Day
Ikkit is our newest concept artist to join the ranks of Aviixe. Artistically gifted, you can see some of his work on his Artstation below. Be sure to give him a follow!
It Only Takes One (Team) to Change the World
Changing the world takes a lot of work, but it only takes one person to do it. But when you are part of this team, you can change the Halo universe as well. We are looking for QA Testers, Networking Programmers, VFX Artists, Lighting Artists, Sound Designers, Animators, Concept Artists, and 3D Artists.
Blame Bean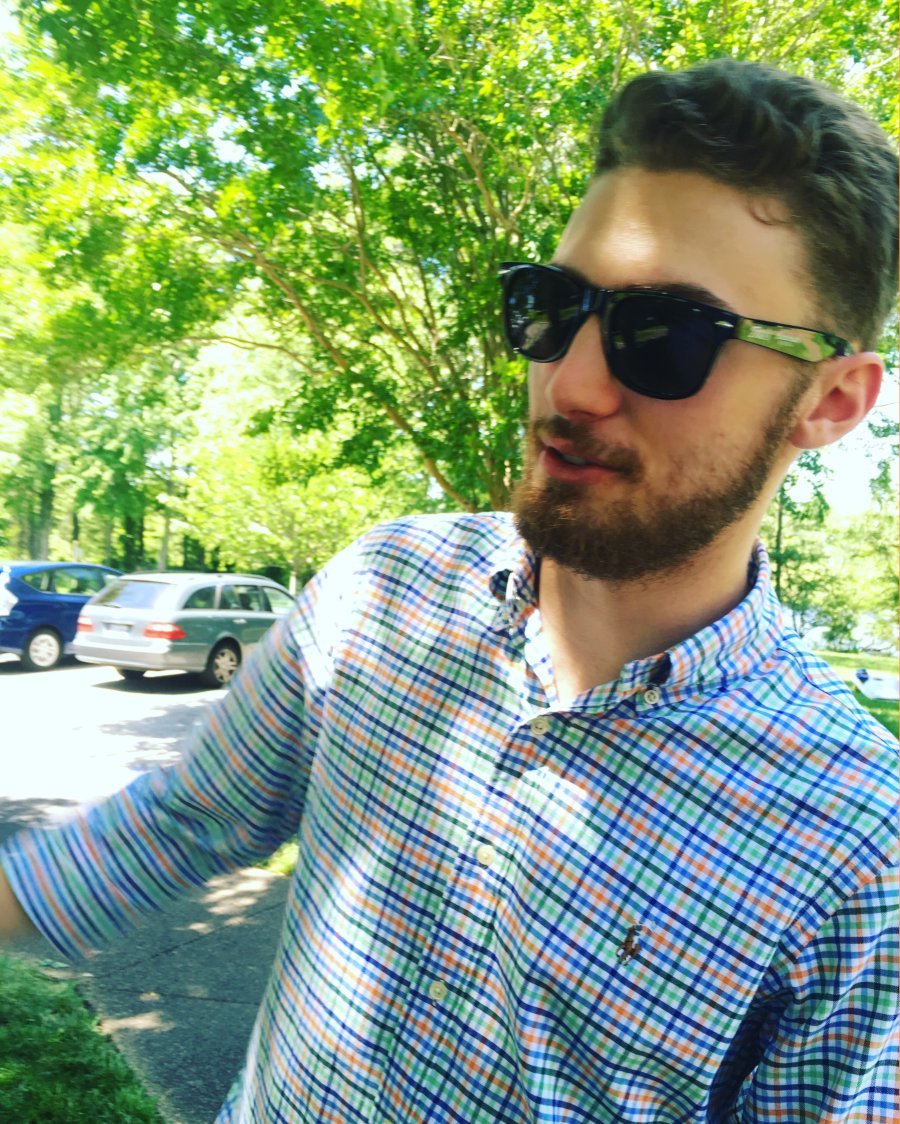 As mentioned in the last update, Bean left us in search of a new life on the seven seas. He has returned, and joined a yacht club. So fancy! He now has an accent and speaks of fine goods from the east. What he saw out there, we will never know, but we're just happy he is back.
Dusting off the old mechanical keyboard for all of you was a good idea. Stay tuned for the next update from Installation 01, hopefully, it won't take me a month again to get one to you guys! As for all of you who messaged me to do my job, thank you. It seems I had forgotten to show up to work for a bit, but hey, happens to the best of us, right?
GameSyns