Weekly Update – 4/22/2018
Apr 22 - TheFeelTrain
Bean told me to keep this one short. We'll see how well that goes.
If you're looking for the opposite of short, check out the Live Q&A #3 Recap from Tosh. Tosh painstakingly went over every question and answer that was given and compiled them into the largest wall of text you've ever laid your eyes on. Live Q&A #4 Recap is already in the pipeline. Now, let's skip over the potatoes and get straight to the juicy meat of this update.
Festival of Comics (and Games)

If you don't remember last week, we're here to remind you again. Installation 01 along with a smorgasbord of other fan games and projects are having a panel all about said projects at Phoenix Comic Fest. That's including, but definitely not limited to:
Hopefully these all projects you've already checked out, but if not we do encourage you to take a look. You'll probably like what you see. Bringing older games to the PC seems to be the new trend.
Save the date: May 26th from 3:00PM - 4:00PM
Ring Ring
"Show off some more planets... people will like the pretty pictures." – Church
We could even have it animated. They would love that.
You'll see something similar to this on our main menu. No, this section wasn't hamfisted in at the last minute. Don't be the ribs that flip over Fred Flintstone's car. That's such a silly accusation. You have to admit it looks cool. Cool enough to slap into the middle of an update, even.
Hear No Evil
Kyle Strader, also known as DeafMonkey or just Monk, is a guy who does things. More specifically, programming things. He's actually been on the team for a couple of weeks now we just forgot to do his introduction. This is one of the guys you can blame when you stumble upon a bug in Installation 01. Or you can blame Bean for bringing him onto the team. Either way, he's here to talk about himself.
Monk: "One of the only people at Installation 01 to truly appreciate the power of using ++i over i++, there's a big difference, I swear!
In my free time... No wait...
Currently I work as a full stack developer and in the past I have done work in iOS, Android, and database development. I graduated in 2016 from Champlain College with a degree in Game Programming.
They call me Monk because, objectively speaking, I am the wisest and most likely to max out my divine spirituality, or whatever.
If you see me on Discord (my name is Deaf__Monkey - yeah that's two underscores), shoot me a PM! I probably won't respond, but it makes me feel good that people care about me"
So that's DeafMonkey. Say hello if you see him around. We're pretty glad to have him on the team.
Blame Bean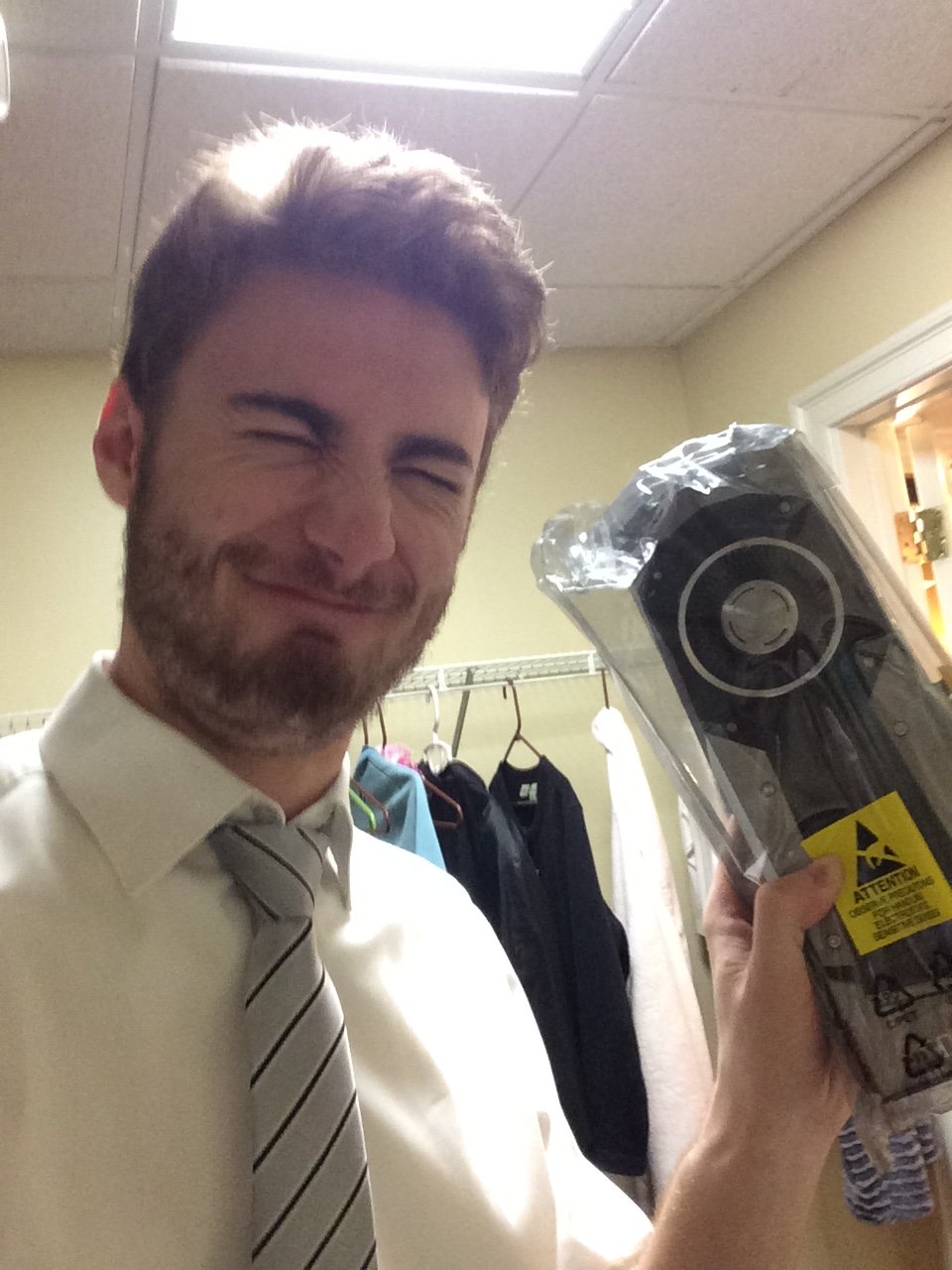 Bean got a new graphics card, the GTX 1080. And at a good price too. Now we can raise the minimum specs for the game to the 1080 and Bean won't even notice. Less optimization for us, more time spent on implementing loot boxes.
That's all we have for you this week. Short. Just the way Bean likes it. Sorry we aren't showing you more, but instead of preparing content to show off we're hard at work trying to reach the alpha milestone we have setup for ourselves. One of these weeks we'll just hit you with the announcement when you least expect it. But until that day, you can still count on your weekend update fix.
TheFeelTrain