Weekly Update – 3/3/2019
Mar 3 - GameSyns
Hello and welcome back to the i01 blog for another weekly update! It's been a wild week since we last spoke, but we can only show you small bits and pieces as we get the bigger stuff done for future reveals! So with that said, I have another small prop that you will see hanging out around the map during some of your late night i01 sessions. Go ahead and take a seat...
Welcome to the Chair Force
This prop is something that many of you might recognize from some of your interactions with the covenant in the past. This high tech device is used to relieve covenant infantry during long days by providing a comfortable place to sit down. The actual comfort and practicality of this device is up for debate, but the model sure looks nice.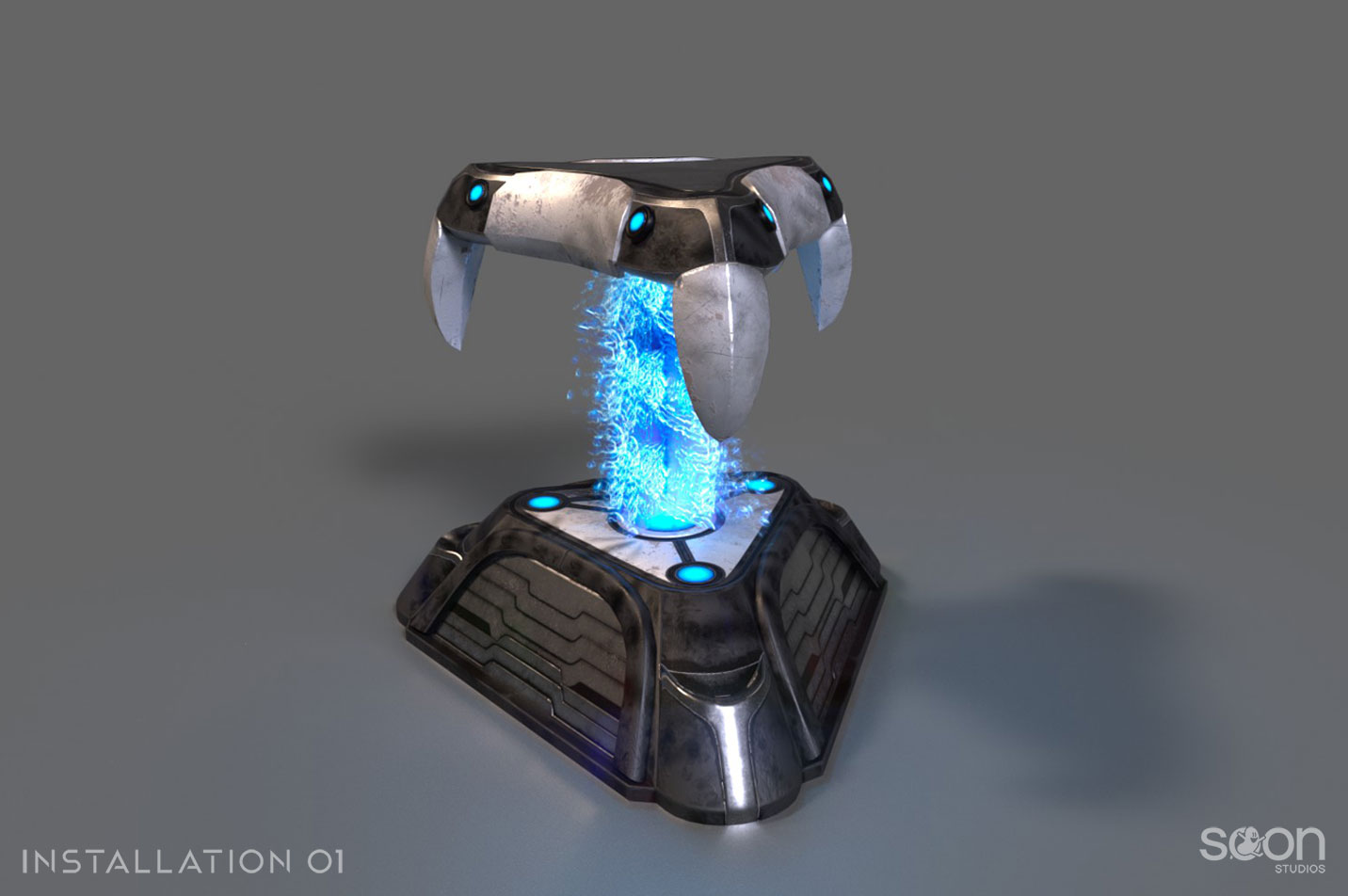 This chair is definitely not the same type you'd find in your normal furniture store, but it might be a common sight in some of the maps in Installation 01. Pat-a-wan (one of our amazing modelers) updated and refined this piece to bring more some additional covenant representation for our prop set for i01. I sat down to hear how he went about creating the most comfortable asset in the galaxy.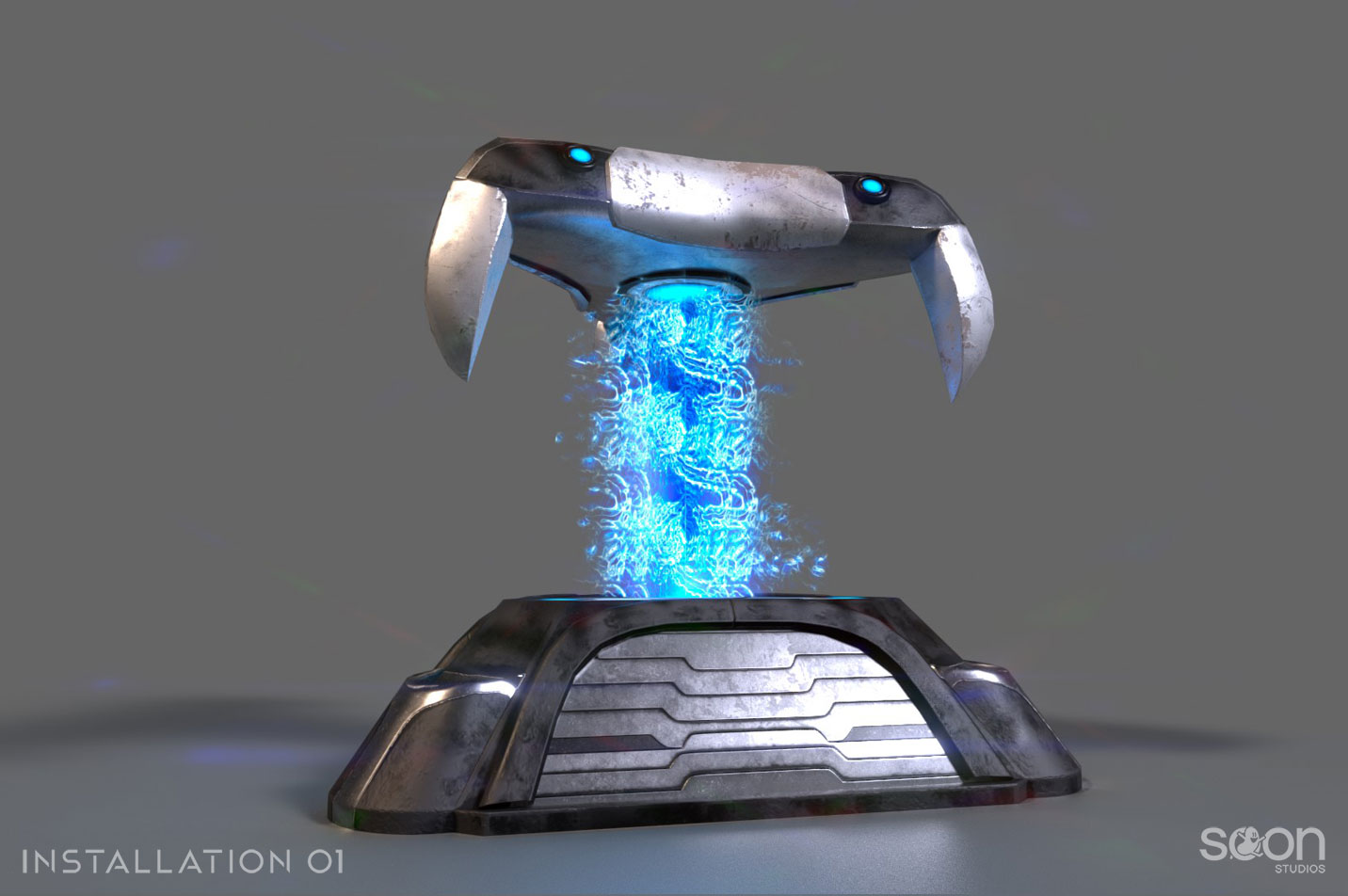 How did you go about refining the chair while making it look modernized?
Firstly, the asset needed a dire makeover to better fit the quality of a modern-day shooter so I based it completely off the stools aesthetic from halo 3 while upping the poly count to be on par with the one from reach. The texture is much higher quality also.
Did you have any inspiration for this piece?
There wasn't really much inspiration outside of the one image I'd had of the halo 3 version which is really all I needed because it already had enough detail that just needed to have a PBR makeover added to it!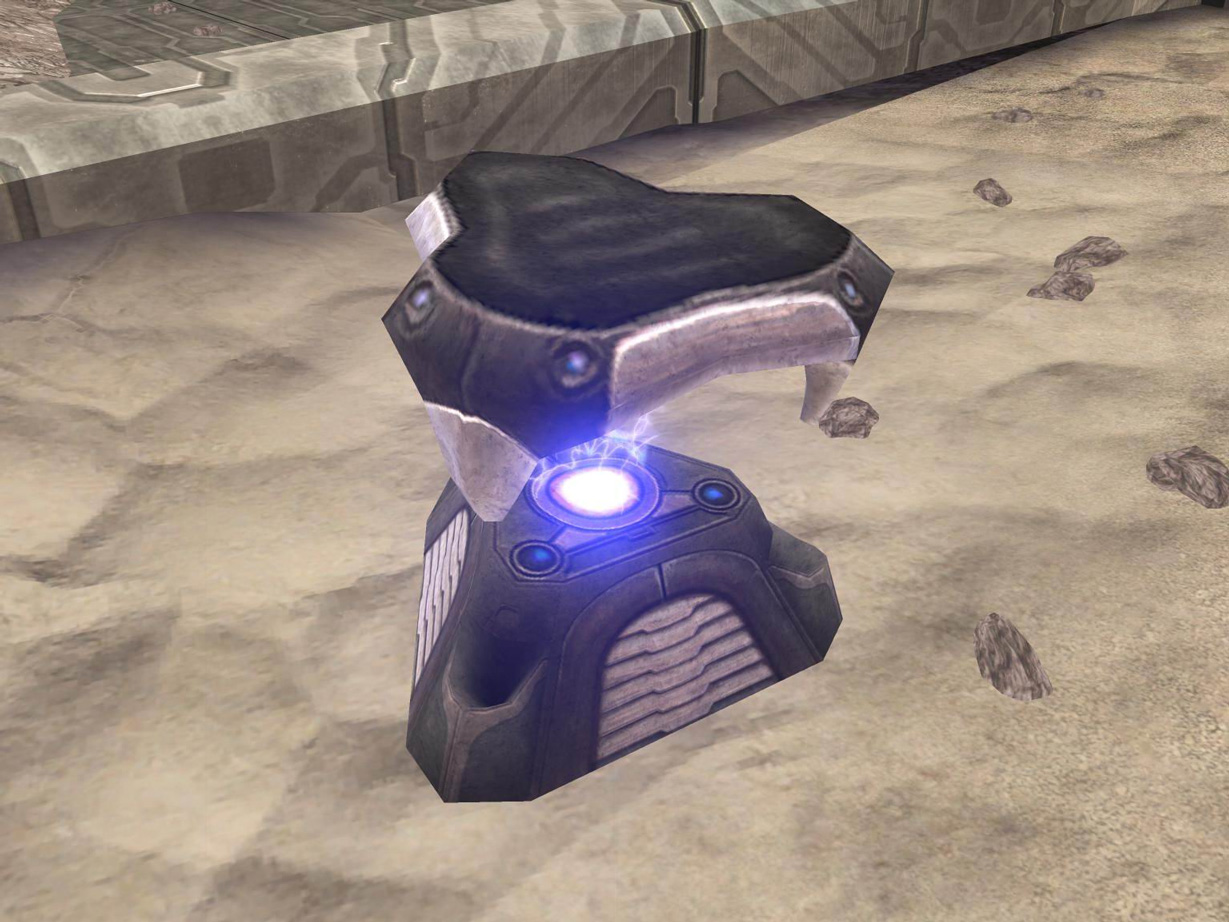 Would you consider this the final version of this asset?
I wouldn't consider this finalized just yet as it does look like it just came off the manufacturing line, I'm yet to add dirt and grunge to it and will add some exposed cables to the insides for when it blows up in game. Everyone remembers these little guys blowing up in Halo 3 when you least expected it!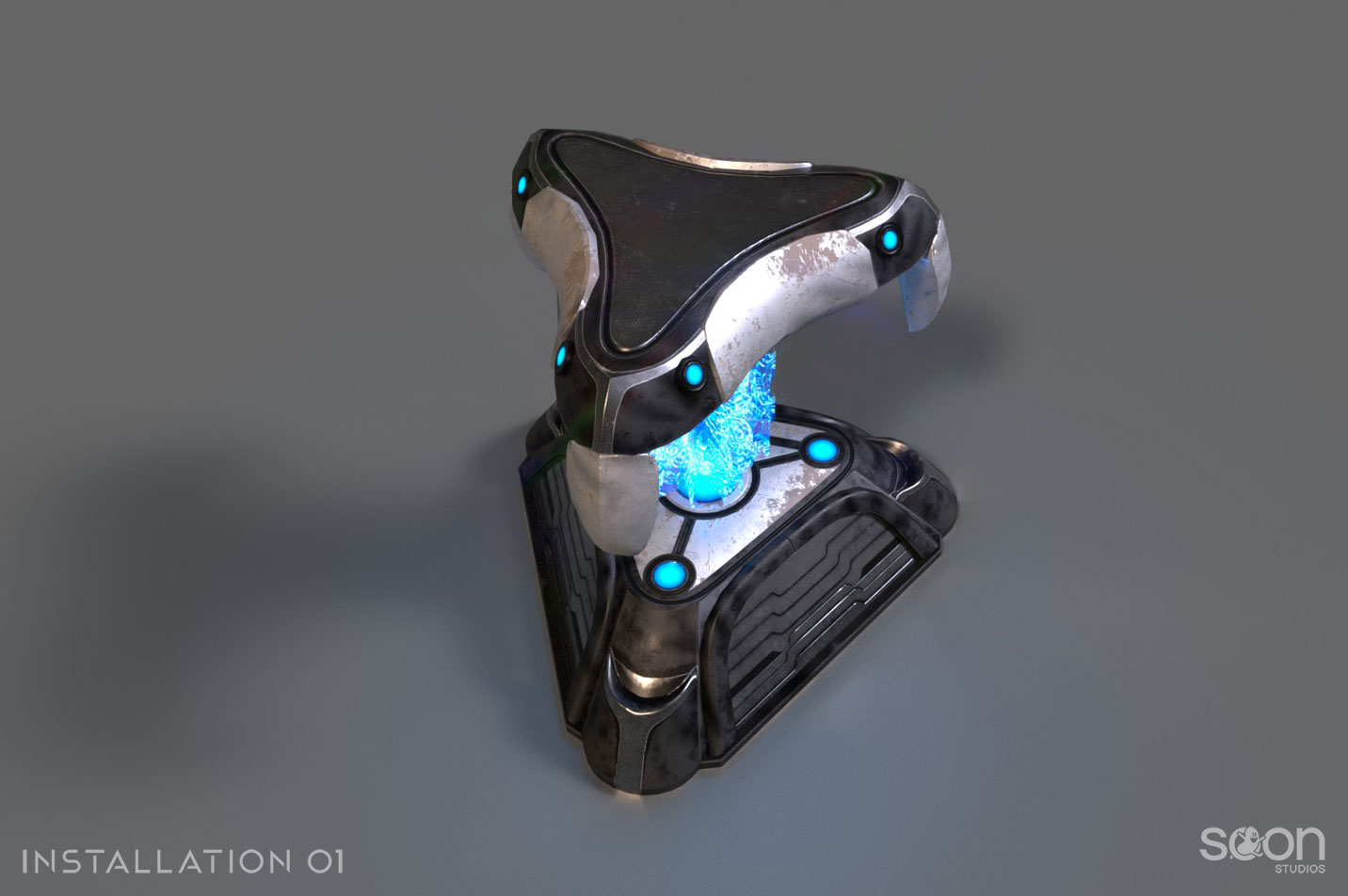 As Pat mentioned above, you will want to be careful sitting on these! Somehow the manufacturer let a major flaw through the R&D process that results in an explosion when these are shot. That just seems like a bad design for a piece of battlefield equipment, but what do I know about high tech chairs!
Chill Out
If you follow us on our Instagram account (@installation01) you may have seen our short teaser for the remixed track that our composer, Jafet Meza, had put together. If you haven't yet, give it a listen:
Jafet had a few things to say about this remix he had done on this track.
You know how in the official Halo games you'd have a variant of a track with fewer instruments in it and it's sound super cool? I think CE is the one that does it the most; Although Marty used this resource a lot since that was the whole idea behind the Halo soundtrack. Music should evolve and adapt to the player experience. That's something I think is one of the keys to making something sound Halo and I've followed it since. Most of the time, my sketches are a basic synth pad and some strings. Later down the process I usually add more layers to get a specific mood or sound (trying to not overdo it as I usually do). This was ultimately done to make the job of our video editors easier in case I wouldn't be able to mix the music for whatever they needed. Making chill mixes of the I01 soundtrack is super easy since most tracks were designed in a way that this could be easily achieved.
He also added later on that he wanted to release these chill tracks for video creators to make the most of the i01 track in the future, wherever they saw fit.
Team Work Makes the Dream Work
We're always seeking new minions in our plan for world domination. This wouldn't be possible without applicants. If you'd want to be a part of the dream team, be sure to apply! We are looking for QA Testers, Networking Programmers, VFX Artists, Lighting Artists, Sound Designers, Animators, Concept Artists, and 3D Artists.
Blame Bean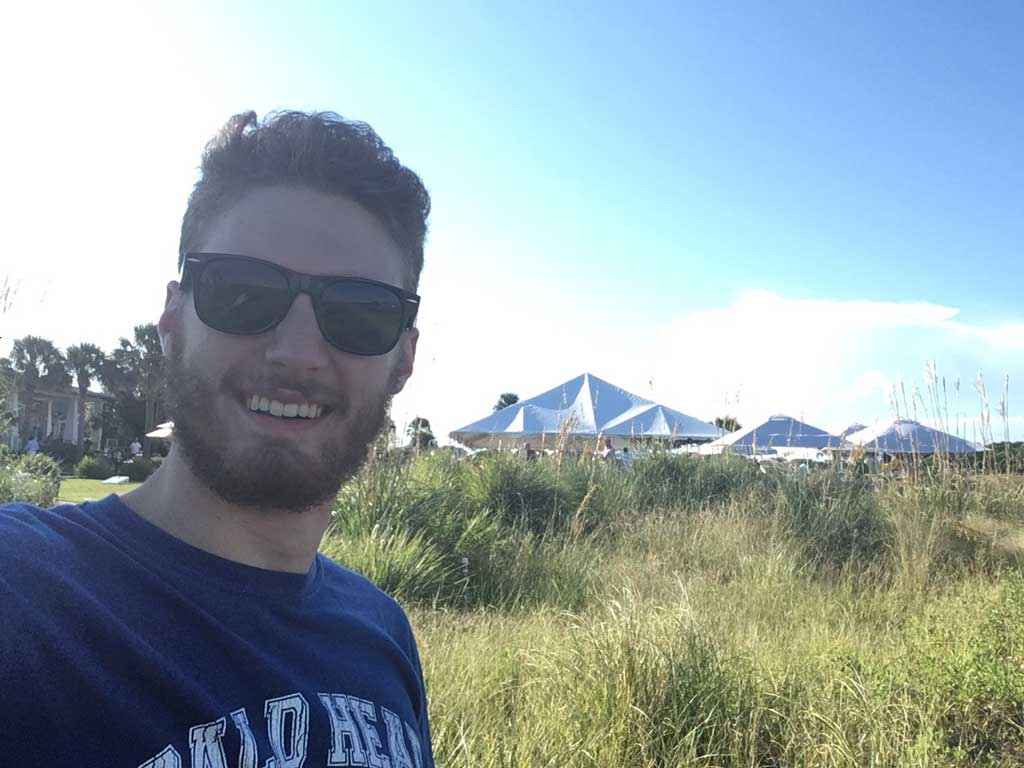 It looks like Bean has been busy enjoying some long needed time off. He said the Pina Coladas were good at the pool and the spa was very relaxing! Glad you had some time off Bean, but when are you gonna respond to my emails?
Thanks for sitting on your low-tech chairs for this weeks update! It was a pleasure having you fly i01 airlines today on this non-stop service to release-ville. We hope you enjoyed your time aboard. Remember to use your reward points next time you wish to read a weekly update.
GameSyns