Weekly Update – 3/17/2018
Mar 17 - TheFeelTrain
This week, we're going to discuss some of the lesser talked about features of video games: Nature. And there's some other stuff too. You'll find that out if you continue.
(In)Effective Recruitment
This section may look familar to you if you read last week's update. That's because it's a copy and paste. We're going to leave this here until an effects artist joins the team. So you can skip to the next section if you aren't one. We need someone to craft muzzle flashes, vehicle particles, weather effects, explosions, and other things of that nature.
What We're Looking For
Someone who is organized, proactive, and a team player
Basic knowledge of Photoshop, GIMP, or similar image manipulation software
Experience with Shuriken and/or the ability to learn new systems quickly
Experience working with Unity 5 or higher
Ability to effectively communicate ideas and learn from critical feedback
Also a quick reminder we will never be accepting any applications without a portfolio of some kind. We have to set the bar somewhere. We also are not and we never accepting applications for QA testing. What I like to say is, "If you have to ask, you're not getting in."
Neature Walk with Isaac
For us here at Installation 01, nature is one of the neatest things on this planet. We want everyone to know just how neat nature is instead of just us knowing it. So we have Isaac to explain some of the various flora and fauna you'll find inside our game.
Isaac: "3D Lead Isaac here. A critical component of making any art asset look beautiful is to tell a story through it. The scenes present in i01 will attempt to blend the familiar with the unfamiliar. Flora and fauna placement is an effective way to communicate that. Some scenes will be devoid of life, others will flourish, but it's our hope that the art team's hard work enhances immersion and grounding in every scene (even as you intently try to stop a flag capture or teabag your rivals)."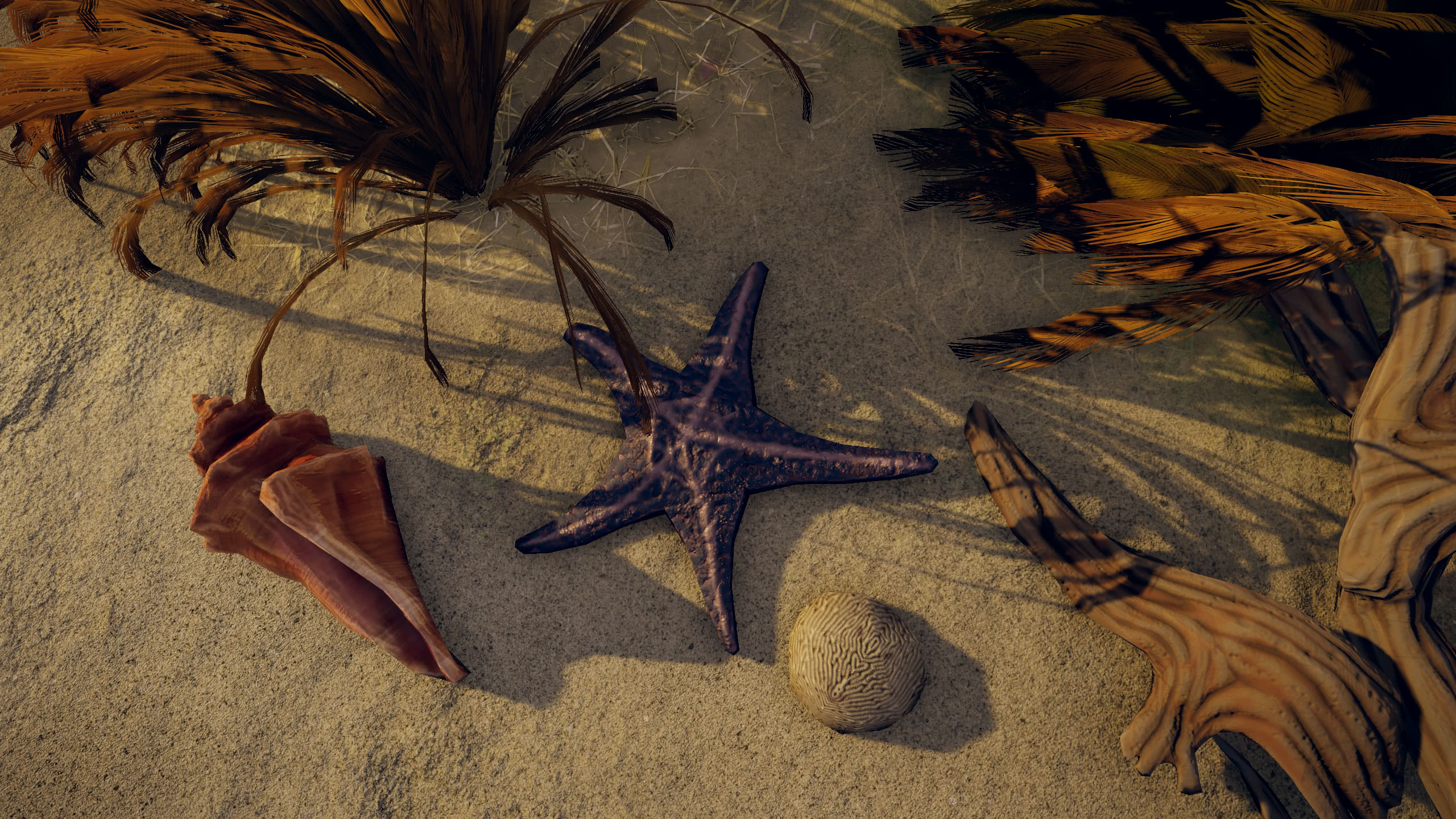 "My end goal for immersion in a scene in installation 01 is that you're in a peaceful box canyon, grass swaying in the warm breeze. A friendly warthog rolls past, its wide tires grinding up the sod and leaving muddy tracks behind. The roar of the engine drowning out the cicadas you could hear earlier, and delicate ferns near the 'hog are pushed to the side. Angry birds alight into the air, disturbed by the sounds of combat as the teams collide in the the middle of the scene. Nature in i01 is a delicate, ancient witness to the carnage of PvP."
You can tell that Installation 01 is a good game because of the way it is.
Q&A Teaser Anniversary
It's been one year since we teased you about that funny physical feature you have. You know the one. This was also your first ever look at the ugly brown desert island of Obelisk, our take on Relic from Halo 2. It doesn't look anything like this anymore, but it's still fun to take a peek at the past.
You only have to wait a few more [units of time measurement] until our next video drops. So be sure to subscribe to our YouTube channel if you haven't already done so.
Blame Bean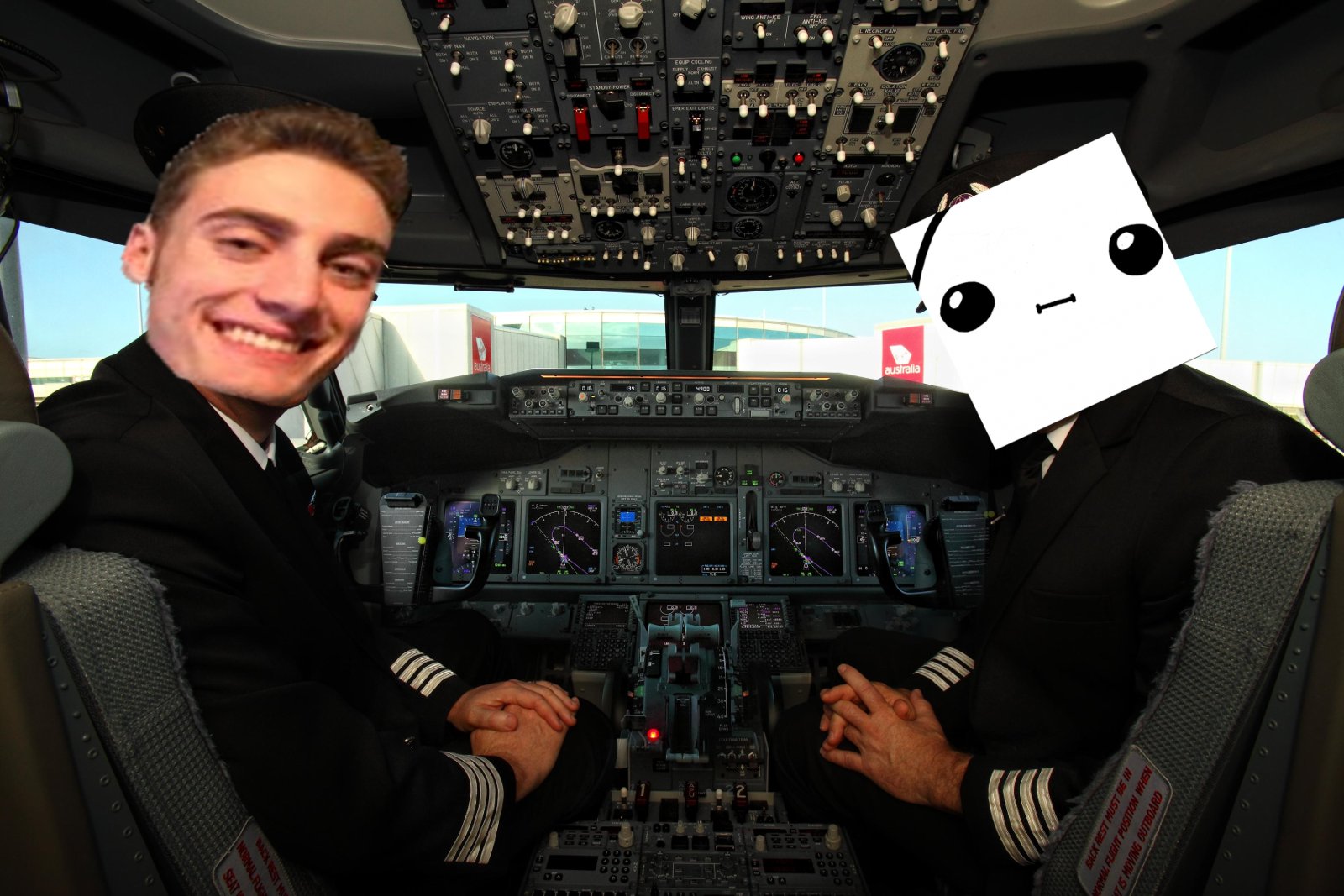 Ladies and gentlemen, the Captain has turned on the Fasten Seat Belt sign. If you haven't already done so, please stow your carry-on luggage underneath the seat in front of you or in an overhead bin. Please take your seat and fasten your seat belt. And also make sure your seat back and folding trays are in their full upright position.
If you are seated next to an emergency exit, please read carefully the special instructions card located by your seat. If you do not wish to perform the functions described in the event of an emergency, please ask a flight attendant to reseat you.
We remind you that this is a non-smoking flight. Smoking is prohibited on the entire aircraft, including the lavatories. Tampering with, disabling, or destroying the lavatory smoke detectors is prohibited by law.
If you have any questions about our flight today, please don't hesitate to ask one of our flight attendants. Thank you.
Not too often do you get all this neatness in one location, but that's just how the Installation 01 weekly updates are. Keep coming back every weekend to slowly expand your knowledge. I hear you can convert one million knowlege tokens into a Lamborghini.
TheFeelTrain