Bi-Weekly Update – 11/3/2019
Nov 3 - Sev
Happy belated Halloween, I hope you had your fair share of tricks and treats and a lack of smelling feet (unless you're into that sort of thing, we don't judge). However, the passing of Halloween marks the end of the spooky month, and as such we move into November. With this passing of time comes progress and with progress comes more things to update you guys on, and brings us ever so closer to that oh so sweet soon™.
This week I'll be giving you a little sneak peek at New Order with something we call paintovers courtesy of our very own, busiest concept artist on the planet, Aviixe. So grab that leftover candy, and let's get into it.
The Sky is the Limit
Those of you who can remember all the way back a year ago may recognize the name "New Order", that's because we actually showed a small piece of this map around the same time for Blocktober. Well i'm here to expand upon that with some of the skybox paintovers our concept artist Aviixe has done for one of our 3d artists, Adumbass.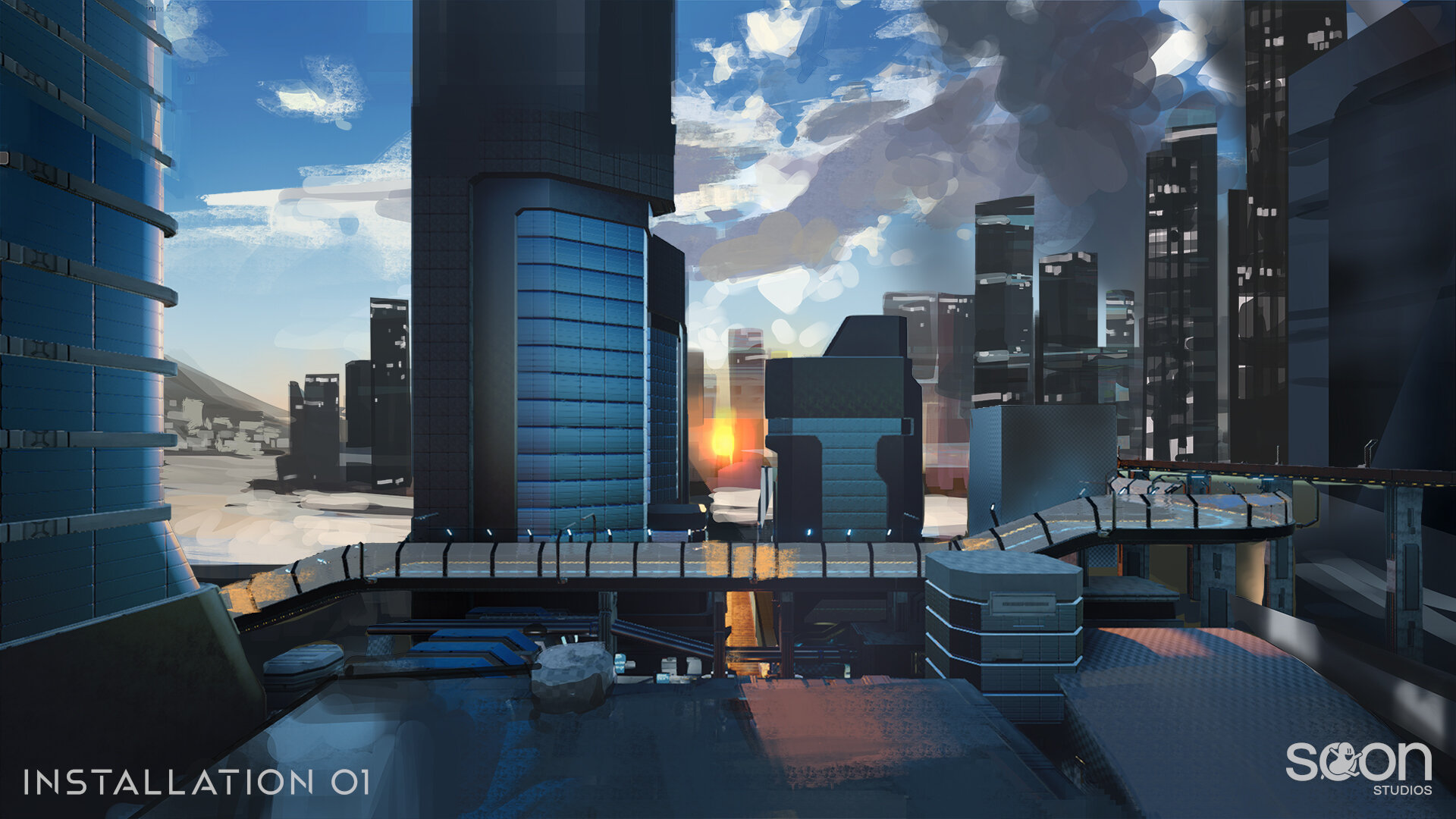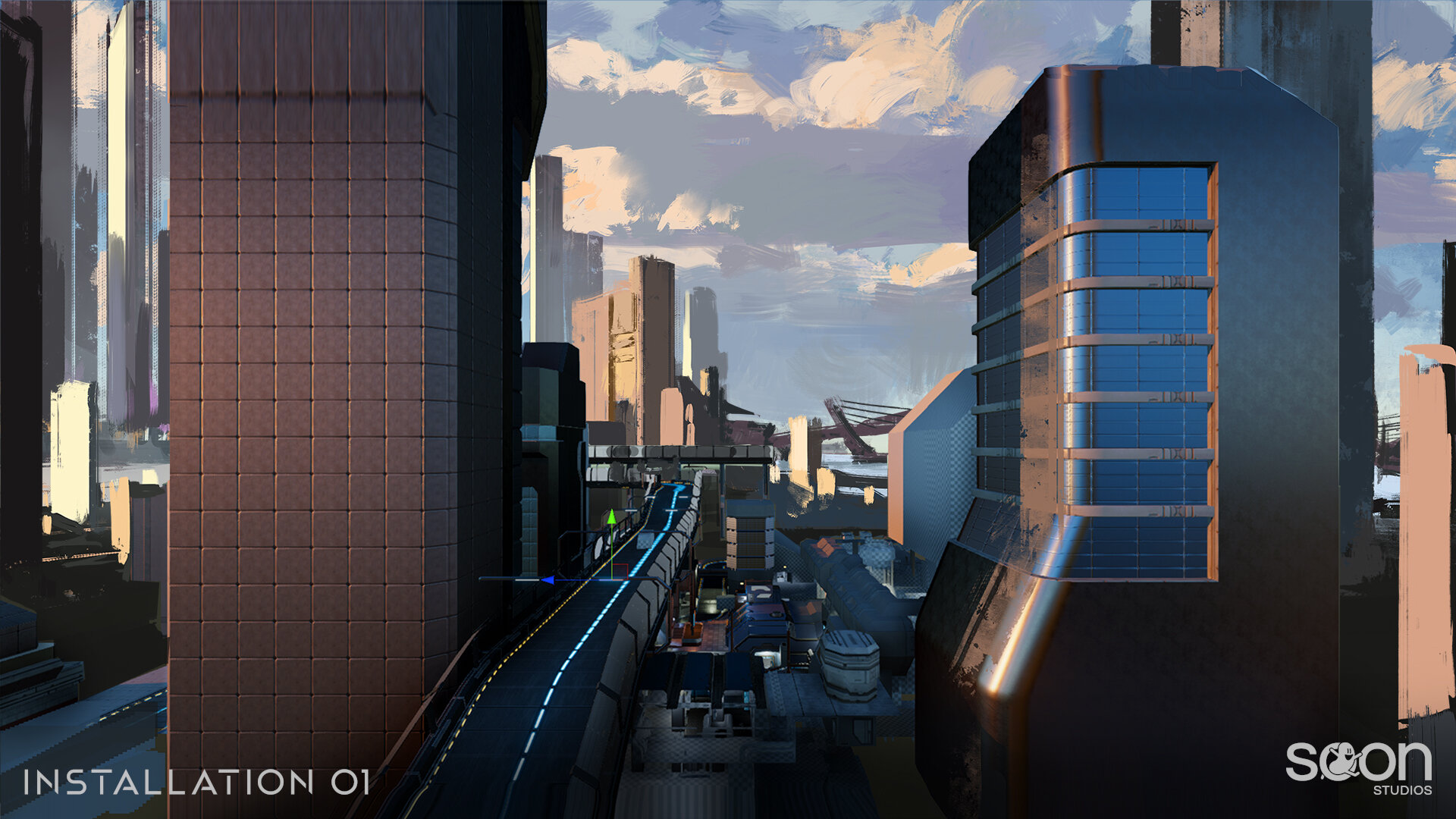 For anyone who is not familiar with the term paintover, in this case Aviixe used pieces from the map New Order that had already been modeled and then designed an environment around them. This better helps our modelers on the team better conceptualize the map as a whole and brings as sense of togetherness for the map, rather than just having buildings that can be placed anywhere.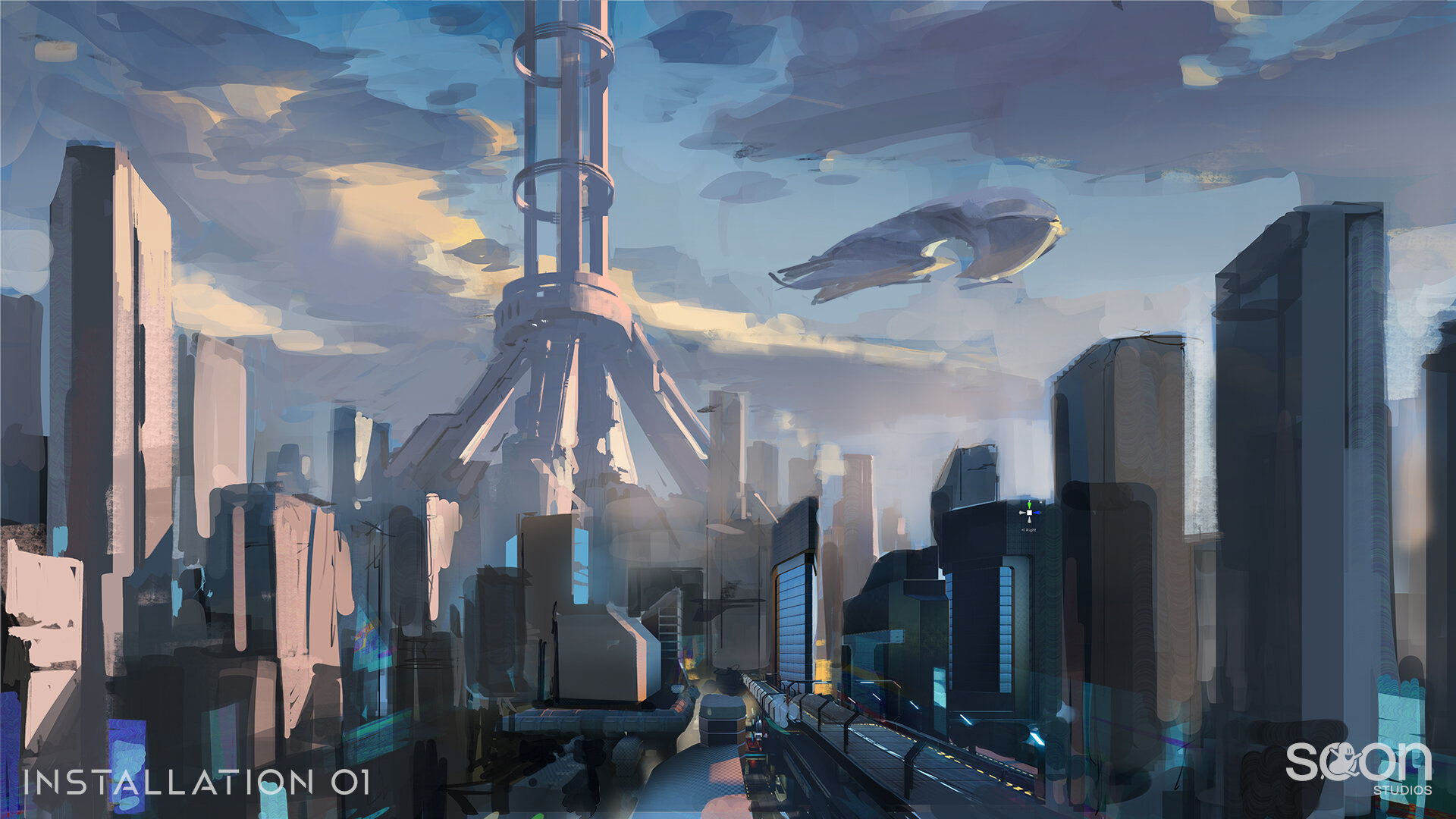 In order to dive a little bit deeper, we have the man Aviixe himself here to share some words about how these came to be:
Aviixe: "These are a few skybox paintover concepts I did for our map New Order. Amit, the 3D artist leading the map, supplied me with some screenshots from different angles allowing me to really flesh out where in New Mombasa the map is really located. Between Halo 2 and ODST there are some differences between each version of New Mombasa that you see in those games, particularly with the location of the space elevator, so we figured we'd allow ourselves some creative freedom and not stick too hard to either game. I still wanted to include recognizable elements such as the space elevator, the bridge that chief crosses in Halo 2 in the scorpion, and the tall sleeker skyscrapers contrasted by the smaller concrete buildings on the outskirts. I really enjoy doing this kind of concept work because I don't have to be too careful with my brush marks or too exact with designing things, I can just focus on colors and lighting and creating a cool mood."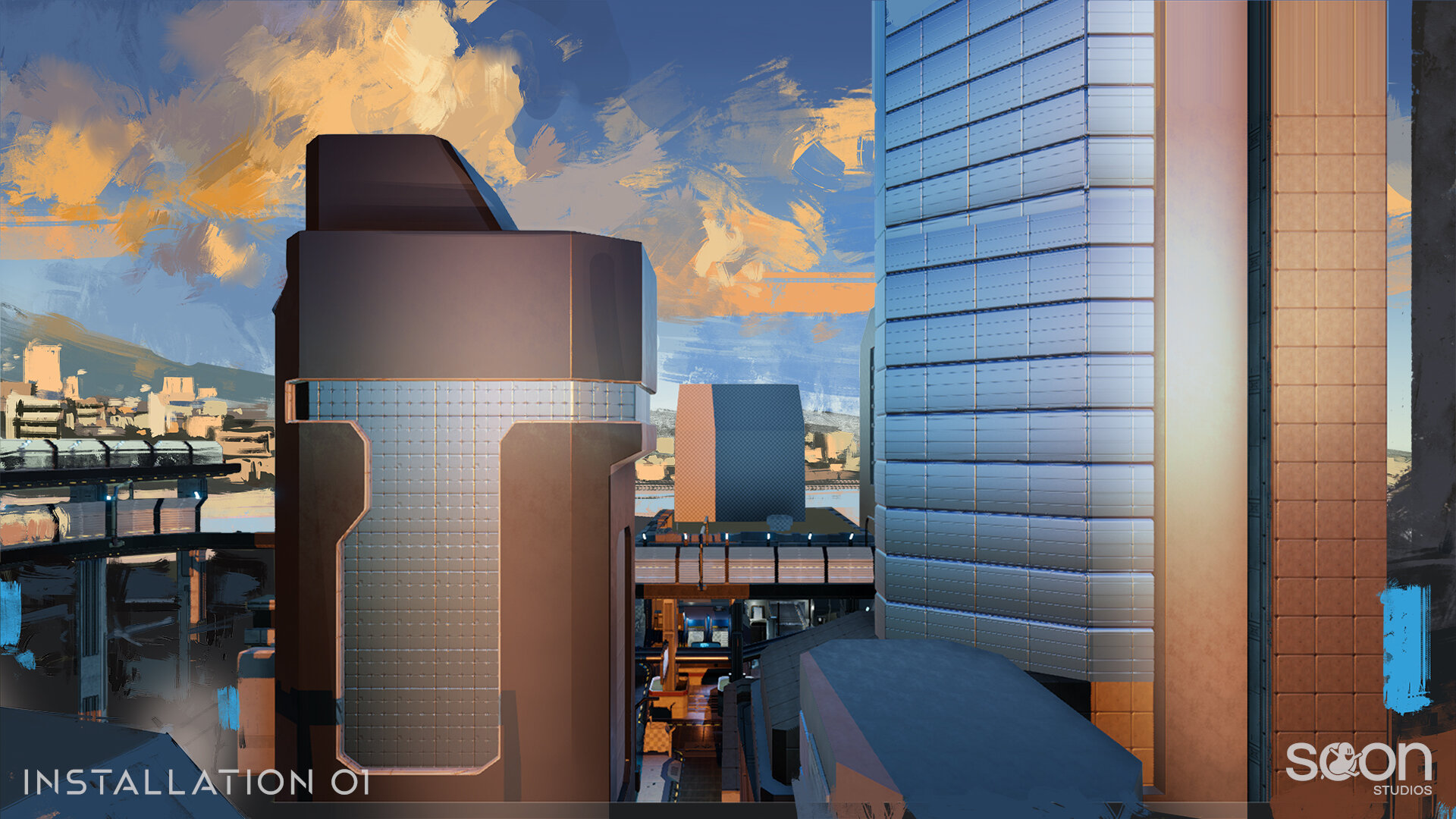 Big thanks to Aviixe for taking some of his time to give us some insight into his concept work. Make sure to look forward to seeing how these paintovers come into fruition when the map is complete and you're finally able to gaze off into that beautiful skyline while pumping your enemies full of lead, or plasma, or any projectile really.
Community Spotlight
I'm back with another community spotlight! As per usual, all of the art you're about to see has been handpicked by myself from the art channel in our Discord. If you would like to see your own art featured make sure to share it there and if it piques my interest you might just see it pop up in the next update, you never know.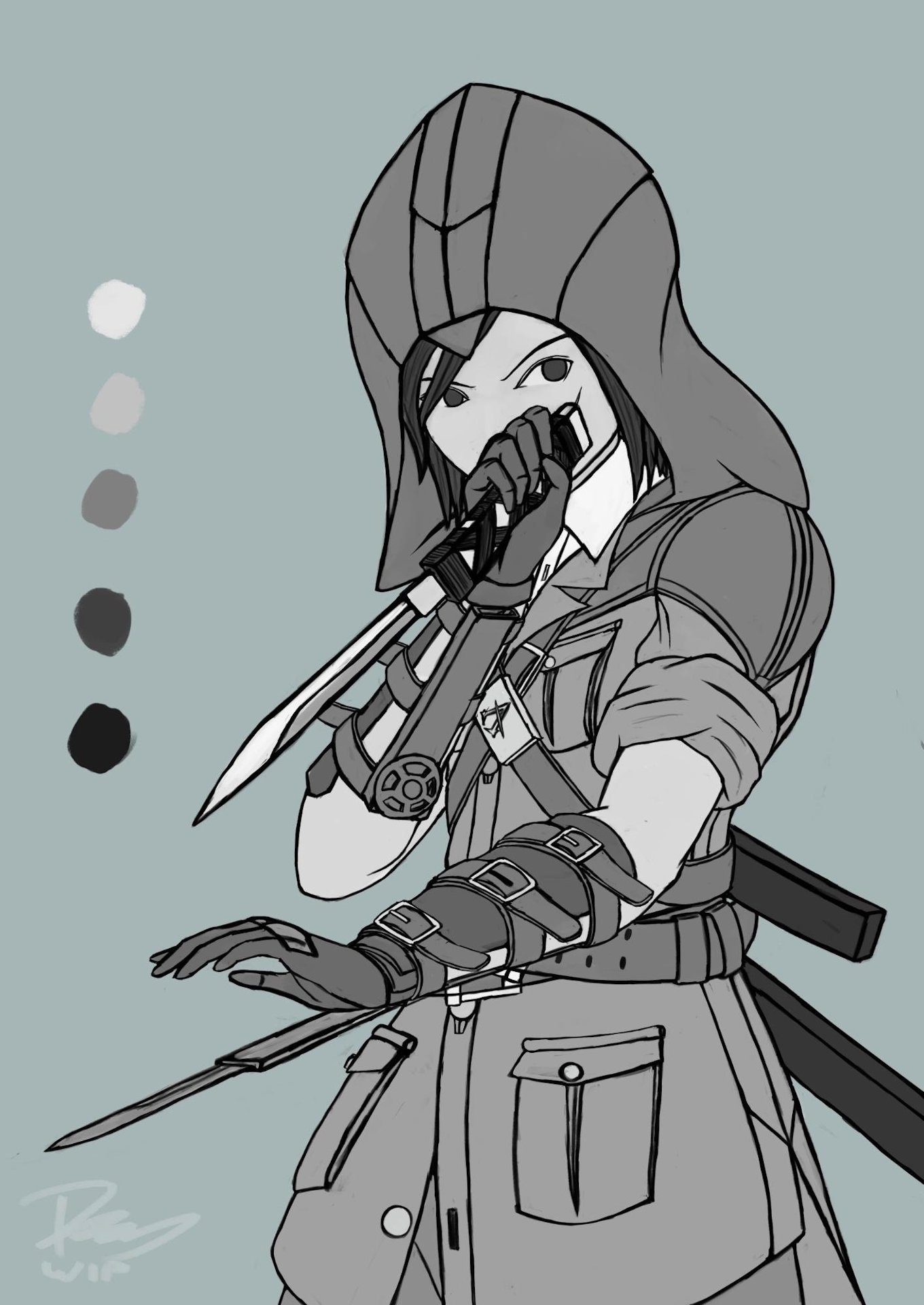 Art by KIASU RHIBS Operator#9489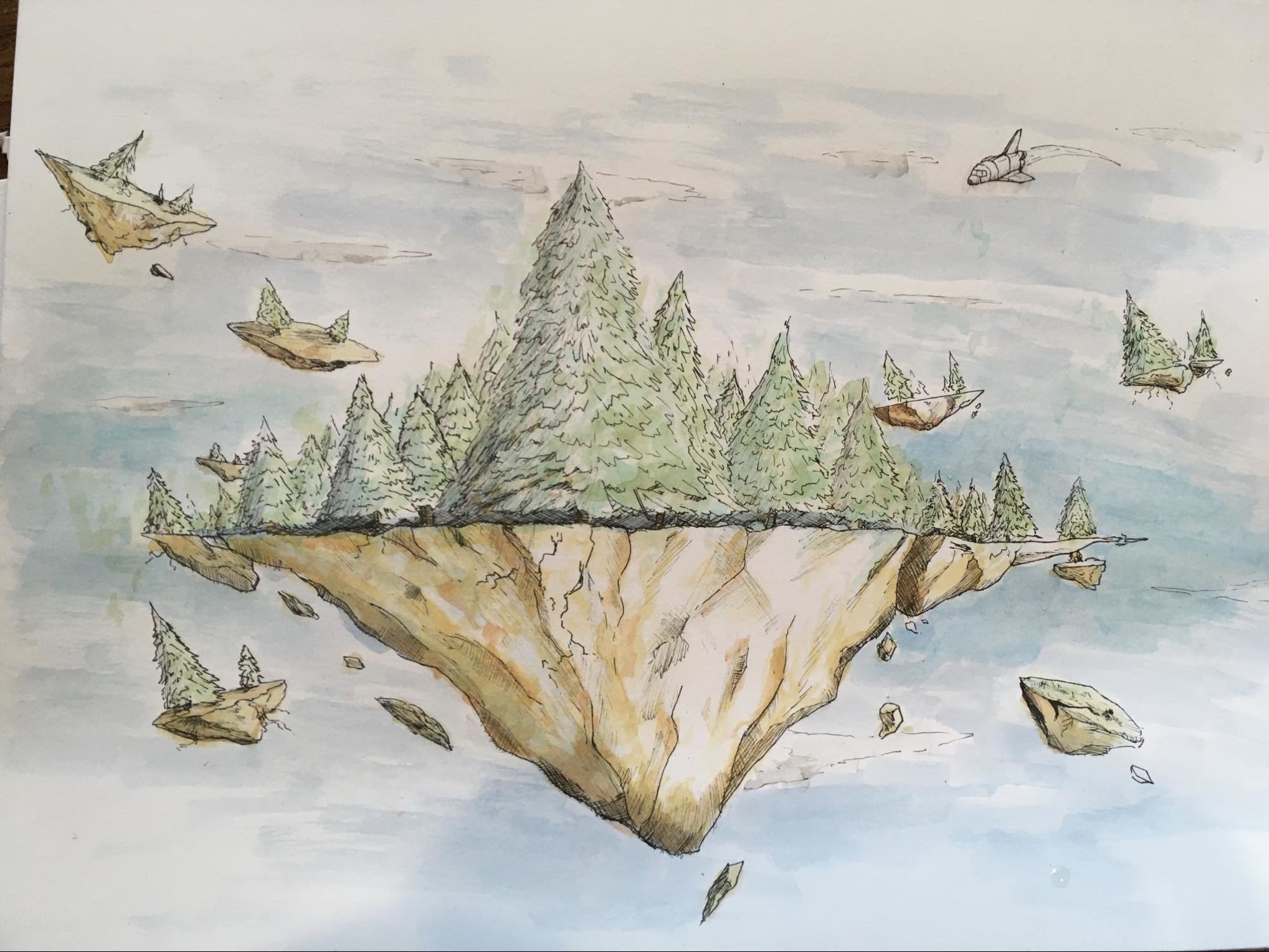 Art by SirPepperoni#5966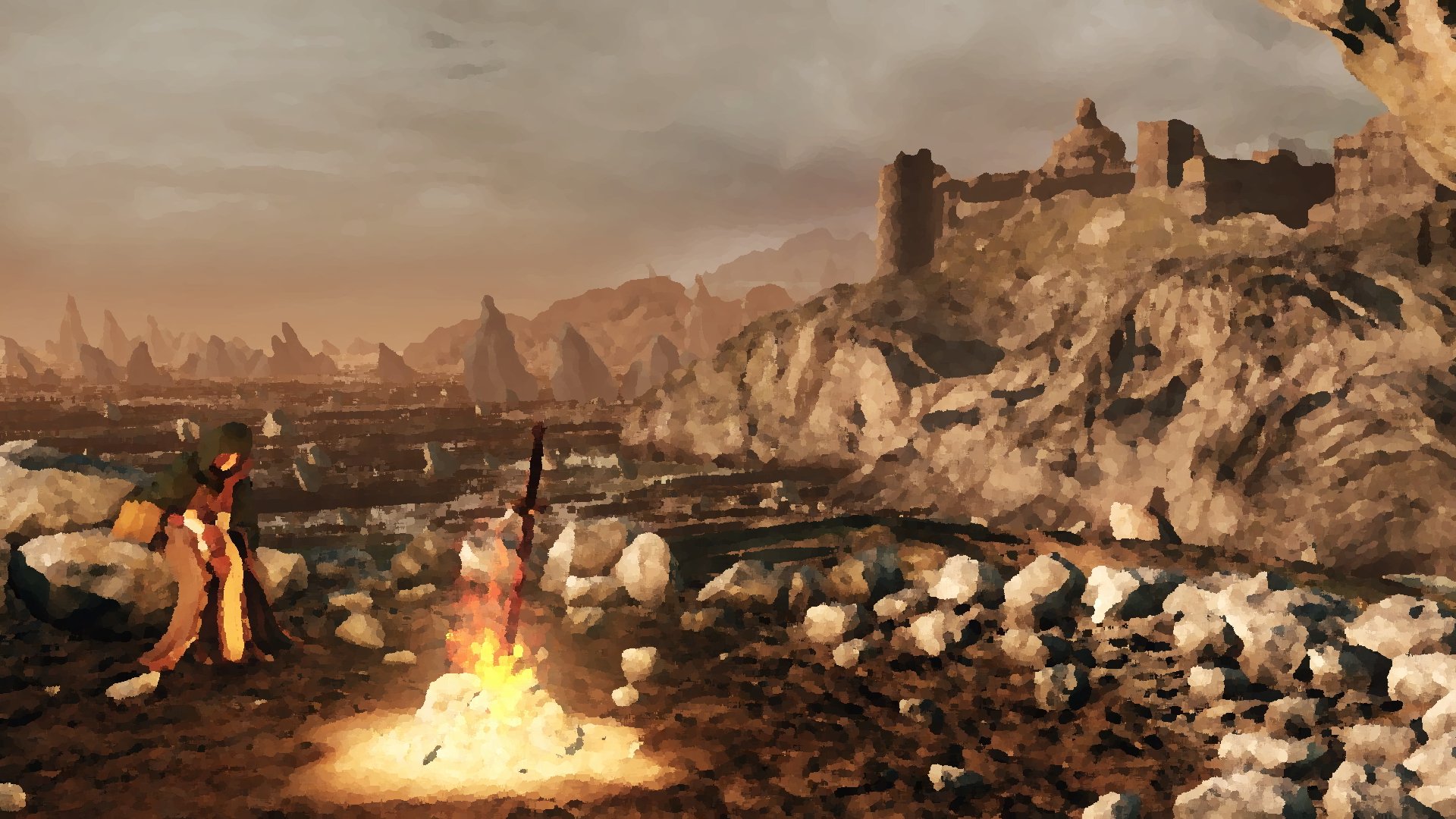 Art by lllJohnlll#9469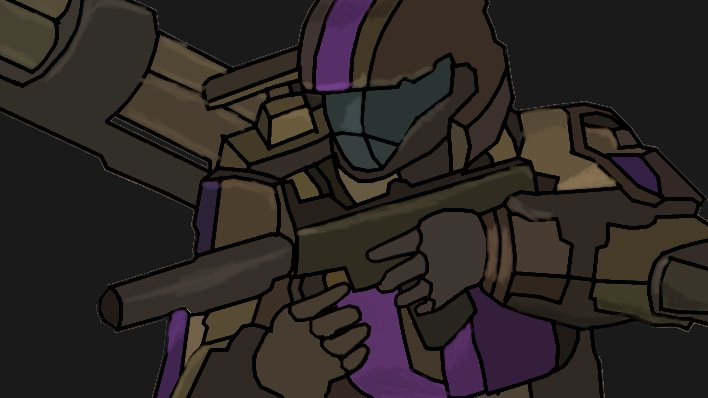 Art by Chicken Sir#4436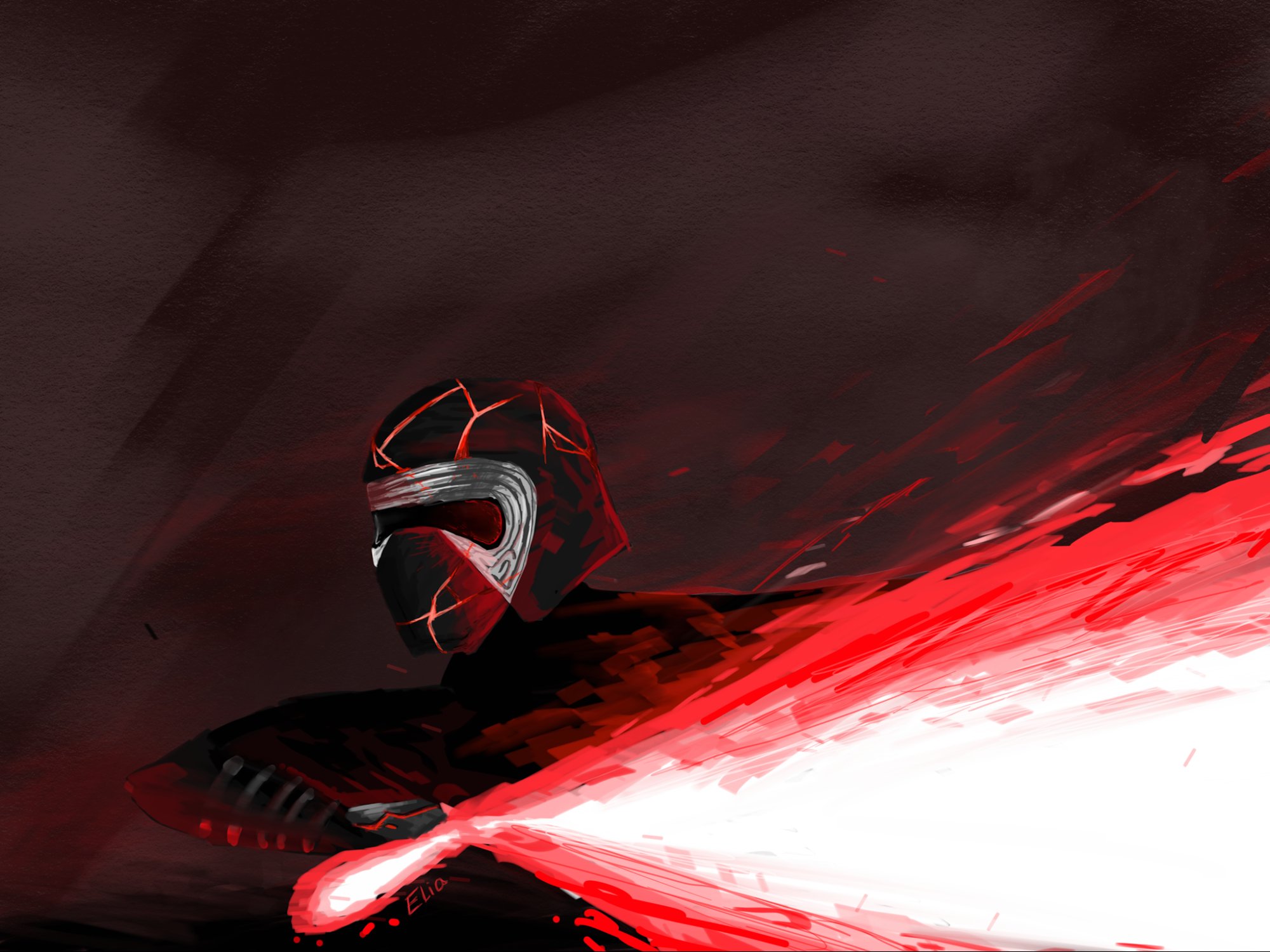 Art by spartan-0398#2236
Theoretical Degree in Actual Game Development
Let's say, theoretically speaking, you wanted to be a game developer and theoretically speaking you also had skills that would be useful in such a field of work. Well then theoretically you would want to click that button down there so you could join the Installation 01 team, then theoretically you wouldn't have to want to be a game developer because you would theoretically actually be a game developer.
Note: Of course this is completely theoretical, but please click the button.
Blame Bean
Bean was feeling a little bit left behind in terms of the coolest and freshest fashion trends, so he went looking for a bit of a new makeover. Of course in order to stay "hip with the kids" he had to take a "wicked" mirror selfie to show off his "fly" new outfit. Please rate his outfit and send him kind words, when Bean feels good the i01 team feels good.
Just like the month of October this update seemed to fly by really fast, but after all they say time flies when you're having fun. I'll be writing the next update as Mr. Syns is still out exploring the open seas, so look forward to seeing me in another two weeks. I promise not to disappoint you like I do my parents on the regular.
Sev